From cottages to campsites, demand is on the increase. Even the UK's luxury hotels are expecting the move to give them a boost.Understandably, they don't want to undergo the "managed isolation process" requiring them to spend 10 days in a hotel on their return to the UK.But there may be a shortage of the kind of UK accommodation they are looking for, say providers of holiday lets.Sarah and Steve Jarvis, who run the Independent Cottages website listing more than 1,800 properties, say inquiries during the current lockdown in England are 300% up on the first lockdown in March to July 2020.
However, they also point out that many properties still need to honour bookings that were rolled over from 2020 because of earlier virus curbs, restricting availability for new requests.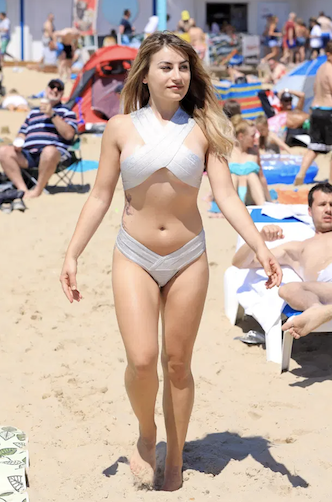 Model hits Bournemouth beach

"People started the year with bookings already in the calendar," Sarah told. "We're going to end up in a situation where we have demand outstripping supply again."
"It's almost like the perfect storm," adds Steve. "People will be hesitant about going abroad with the new travel restrictions and the UK is looking like a very good option.
"People have got confidence in UK self-catering holidays, because the bookings are coming in thick and fast."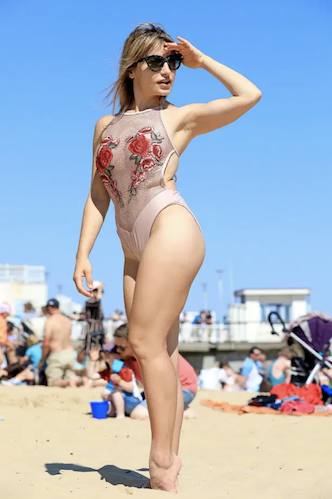 Model hits Bournemouth beach
Safety first
Hotels are noticing the staycation trend as well. The Best Western chain has just done a survey of 6,000 of its UK customers and found that 90% of them felt safer holidaying in Britain this summer rather than abroad."With the worries around quarantine, we are now starting to see bookings landing for the big summer months coming through in the last 24 hours," spokesperson Andrew Denton told."The experience of last summer has taught people not to leave it to the last minute as Britain gets booked, so to book ahead and quit worrying about quarantine, which might impact an international trip."