The 4th Russian–British Business Forum, a majorannual business event in London, brought together over 800 participants and 50 high-profile speakers representing businesses, government organizations, and development institutions from both countries. According to expert forecasts, the trade turnover between Russia and Great Britain will continue to grow through the end of 2018 to approximately USD 14 billion.
London, 26 November 2018 –The Queen Elizabeth II Conference Centre hosted the annual Russian–British Business Forum (RBBF), which has, for the fourth year in a row, served as a platform for discussions, presentations of Russian developments, and the signing of bilateral agreements. The theme of this year's forum was 'Partnership in Innovation', driving discussions in four panel sessions, two roundtables, and a networking lunch for Russian startups and international investors and banks. RBBF is held under the aegis of the Ministry of Industry and Trade of the Russian Federation and is organized together with the Roscongress Foundation and 30 other Russian and international partners.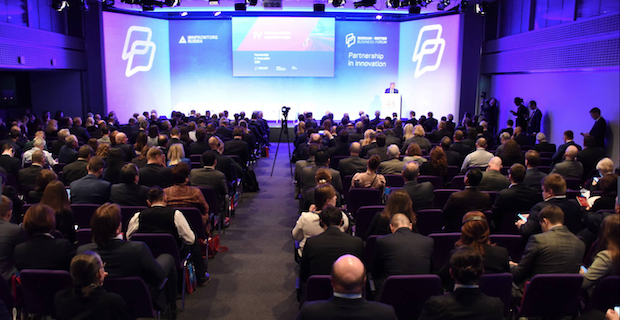 "Following the sanction-related fall-off, economic relations between Russia and the UK have been developing gradually for the past two years, seeing a growth of approximately 20% per annum. Support for small and medium-sized businesses entering the markets in Russia and the UK, the stimulation of new projects in the non-energy non-commodity sectors, fostering investment and industrial projects in Russia's regions –all of this is a part of our work with the United Kingdom," said Minister of Industry and Trade of the Russian Federation Denis Manturov.
According to the results of the first three quarters of 2018, Russia is first among all of Britain's trade partners with respect to the growth rate of their trade turnover (the growth rate of Russian exports amounts to 34.5%). Total trade turnover between the two countries for the January to September period increased by 20.2% as a result of Russian hydrocarbon exports, as well as Russian non-energy non-commodity exports (metals, chemicals, fertilisers, turbines, seafood, etc.). As usual, the United Kingdom saw a trade deficit with Russia this year in the amount of USD 4.8 billion. If these trends continue, the trade turnover for 2018 should amount to approximately USD 14 billion.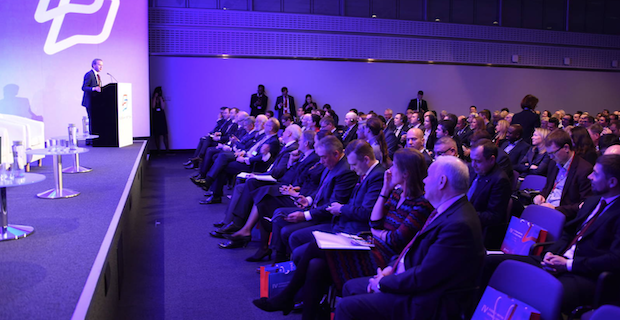 In the interest of developing cooperation in the high-tech sector, the forum included presentations of new products and solutions from Russian companies: a VR/IoT rehab platform from Motorica, Center 2M's first machine vision solution using the IBM technology base (developed together with IBM), and the new areas of development for the Republic of Tatarstan's Pharmopolis project.
The documents signed at RBBF included an agreement between AgroSila and Househam Sprayers Ltd regarding the supply of agricultural equipment and localized manufacturing, an agreement between the Russian Export Centre and Supply Finder regarding the promotion of Russian products and services on the international market and investor attraction, and an agreement between GetTransfer and BSI UK regarding the provision of transport services for clients in the UK. Representatives of over 70 Russian and British companies were able to hold business meetings in the special RBBF Matchmaking zone. Moreover, as part of the networking lunch, Russian high-tech startups, including startups funded by Lanit Ventures, Skolkovo, and Pulsar, had talks with representatives from Deutsche Bank, Credit Suisse, Barclay's, LLB Investment, Citigroup, and other financial institutions.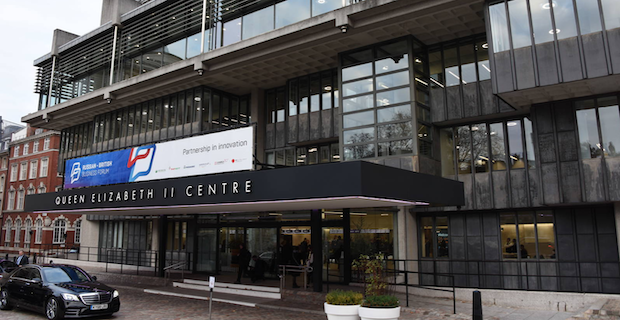 "Despite current differences, there are a significant number of issues that unite Moscow and London. The two countries have a variety of well-established cultural, scientific, and trade and investment ties. Roscongress supports the Russian–British Business Forum because the Foundation acts as the initiator of similar international discussion formats for leading forums such as SPIEF, EEF, and the IBC. Forums have a cumulative effect on business and society and help bring us back to the formats of dialogue, collaboration, and cooperation. I am convinced that we must avoid highlighting differences and making arguments 'for' and 'against' direct contact between Russian and British entrepreneurs and instead make use of our common sense and good will, lest, as once was once said by Winston Churchill, we 'open a quarrel between the past and the present [and] find that we have lost the future'," remarked Roscongress Foundation CEO Alexander Stuglev.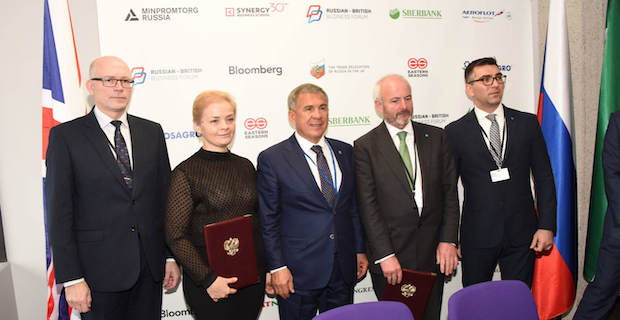 Trade Representative of the Russian Federation in the United Kingdom Boris Abramov noted: "It's currently favourable for Russia to purchase a wide range of goods and services. We aim to make trade cooperation familiar and easy to understand for Russian companies as well as British ones. As a platform for establishing dialogues between companies in various industries and discussing real examples of successful business interactions and challenges in today's Russian and British market, RBBF serves as a positive indicator of the real nature of business relations."
This year, RBBF has focused on Russia's export potential in the high-tech sector, creative industries, and the service industry. At the exhibition's Made in Russia stand, the Russian Export Centre and Skolkovo presented high-tech products from Russian companies working in banking services, client services, corporate IT solutions, and tourism. SeventeenRussian companies, including Heedbook, VidiGuide, SwitchSales and BoardMaps, presented their products at the stand.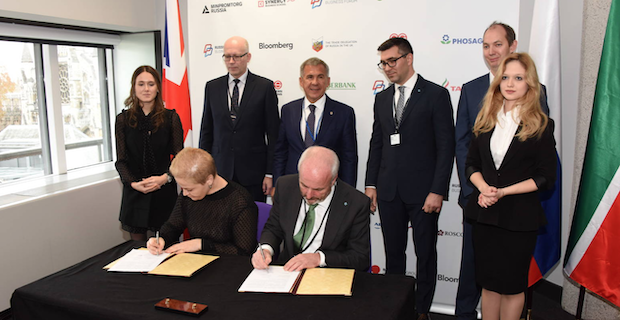 RBBF 2018 saw speeches from His Royal Highness Prince Michael of Kent, FIDE President and Chairman of the Skolkovo Foundation Council Arkady Dvorkovich, Deputy Minister of Digital Development, Communications and Mass Media of the Russian Federation Maxim Parshin, Presidential Commissioner for Entrepreneurs' Rights Boris Titov, President of Tatarstan Rustam Minnikhanov, ASI General Director Svetlana Chupsheva, Chairman of the Management Board of Soyuzmultfilm Yuliana Slashcheva, as well as executives and representatives of the UK Department for International Trade, the UK National Health Service, Aeroflot – Russian Airlines, Sberbank of Russia, PhosAgro, Tatneft, the London Stock Exchange, IBM, Sony Pictures Television, the Russian Direct Investment Fund, Synergy University, VEB Innovations, Petropavlovsk PLC, Animation Future Film, Polyplastic Group, IXCellerate, and other organizations.