Hosted by the Conservative Friends of Eurasia, the audience was addressed by UK Minister of International Trade Conor Burns, Lord Lilley and Bota Hopkinson, Patron and President of the Group respectively. Bob Blackman MP, Paul Scully, Shaun Bailey, Ambassadors and diplomats from the Embassies of Azerbaijan, Georgia, Israel, Serbia, Uzbekistan, Kazakhstan, Kyrgyz Republic and Moldova also spoke during the discussions.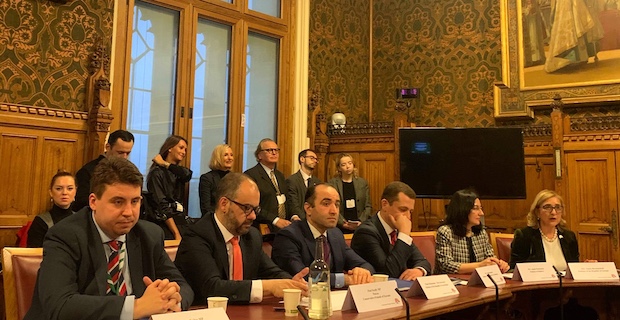 Speakers touched on the current state of bilateral trade between the UK and their respective countries and exchanged views on the prospects of furthering trade and economic partnership in the years ahead.
Addressing the distinguished audience, Polad Mammadov, First Secretary of the Embassy of Azerbaijan, highlighted the achievements in promoting bilateral trade between Azerbaijan and UK. He stressed that over the past three decades the relations between the two countries have gone from strength to strength with a successful model energy cooperation lying at the heart of overall bilateral partnership. Embassy's representative also expressed hope that this model partnership will continue to grow even further in the post-Brexit period.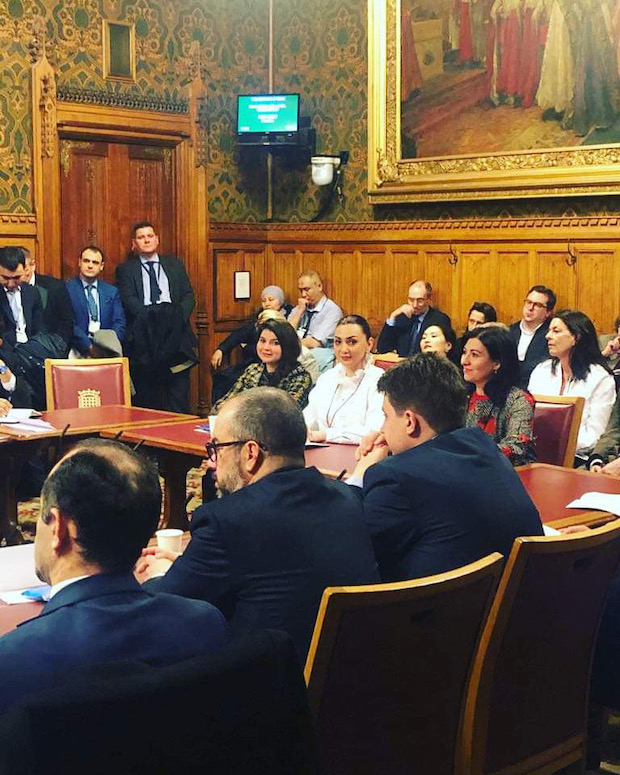 He also touched on the continuing comprehensive economic reforms undertaken by the Government of Azerbaijan which aim to create fertile environment for drawing foreign direct investments and boost bilateral trade relations with the country's major trade partners.  In his view, both Azerbaijan and UK stand ready to continue to take measures with a view to enhancing bilateral economic cooperation across many new areas.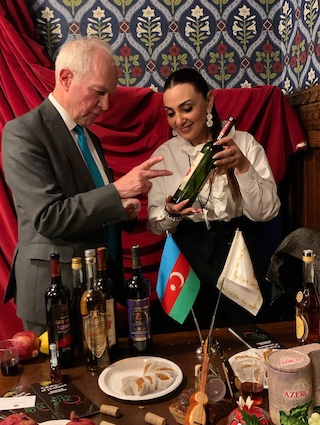 The discussions were followed by an exhibition dedicated to the trade between the UK and Eurasia. Azerbaijan's national stand brought about thanks to the close cooperation between Azerbaijani Women's Association in UK (AWAUK) and national wine company "Tovuz Baltiya" showcased a wide range of Azerbaijani wine, brandy as well as national cookies. Mrs Ulviyya Taghizade, Founder and Chair of AWAUK and representative of "Tovuz Baltiya" Gunel Mammadhasanova also actively participated in both discussions and trade exhibition.