It would be activated by calling a phone number, possibly 888.But campaigners criticised the plan as a "sticking plaster solution" and said the real problem was male violence.Users of the service - which could be accessed by any network - would be able to enter their home address and other regular destinations into the mobile phone app.Before walking the user would start the app, or call or text 888. This would give the expected journey time and begin the GPS tracking.A message would be sent to the user at the time they were predicted to arrive at their destination. A failure to respond would issue calls to emergency contacts and then the police.Baroness Casey to lead Sarah Everard police review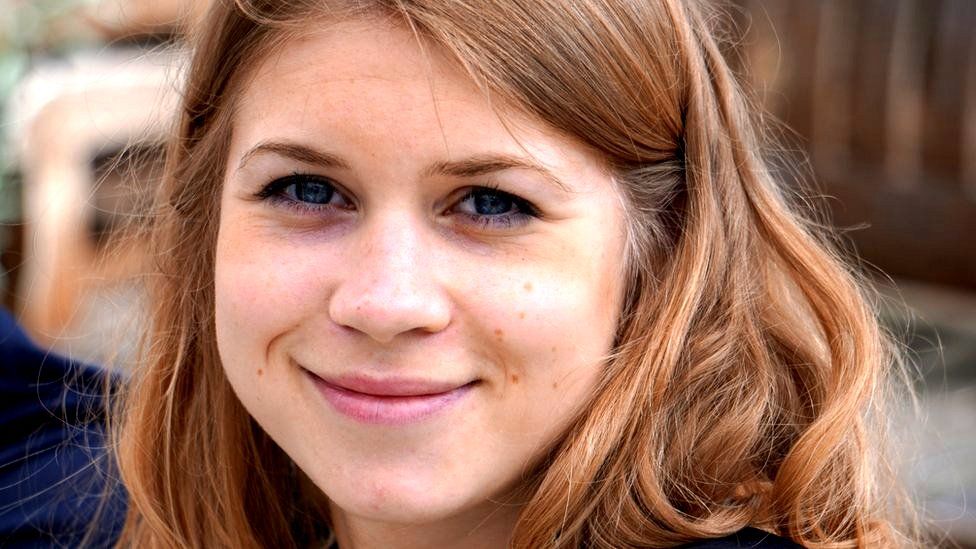 Sarah Everard's murderer will never be freed
Writing in the Daily Mail, BT chief executive Philip Jansen said the cases of Sarah Everard, who was kidnapped as she was walking home, and Sabina Nessa, who was killed as she walked to meet a friend, filled him with "outrage and disgust" and prompted his company to take action.
"Male violence is causing so many people, especially women, to live in fear," he wrote, saying that he was in a position to do something practical.
He said BT was building the "next-generation 999 network".
"We are proposing to build into it a new emergency service that would complement 999.
"This new service is provisionally called 888 or 'walk me home', but it could also be used on taxi rides, public transport or any journey."
He said the existence of the 888 service "should also act as a deterrent to criminals, knowing that the alarm will automatically be raised if their victim doesn't reach their destination on time, that friends and family will start ringing around and alert the police".
The service needed to be tested and required funding, Mr Jansen added.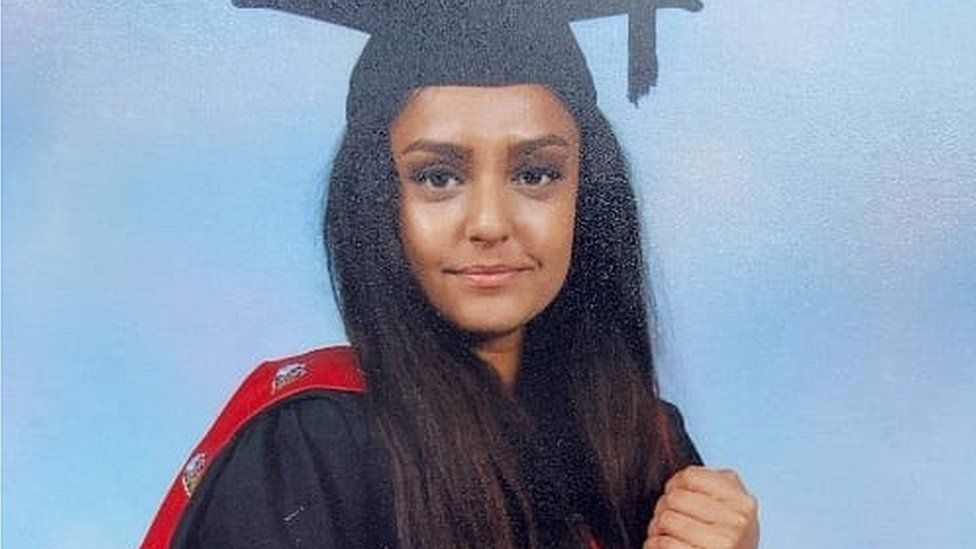 He also acknowledged there would likely be concerns around privacy and misuse of the app, including wasting police time.
He said he had set out the plans for the app, which could be used by anyone who felt vulnerable, in a letter to Home Secretary Priti Patel.

The Daily Mail quoted Ms Patel as saying: "This new phone line is exactly the kind of innovative scheme which would be good to get going as soon as we can. I'm now looking at it with my team and liaising with BT."A Home Office spokesman said it would respond to Mr Jansen's letter "in due course"."As set out in our strategy earlier this year, we need a whole-of-society approach to tackling violence against women and girls and welcome joint working between the private sector and government."But Charlotte Proudman, a lawyer who specialises in violence against women, told BBC News the scheme was "nothing more than attempting to paper over the cracks".
"We need to tackle the real harm here that is male violence against women and girls," she added, saying the onus for change should not be placed on women.
Caroline Nokes, chairwoman of the Commons Women and Equalities Committee, described the idea as a "sticking plaster" that achieves "very little".
The Conservative MP told BBC Radio 4's PM programme she welcomed any action that made women "feel safer" - "but the underlying problem is not how women feel".
"It's the culture of male violence against women - and of course this app is going to do nothing to tackle that," she said.
"And I think the government needs to come forward with a whole suite of measures that are going to address the root of the problem and not just find a sticking plaster that might make everybody feel a bit better, but actually achieve very little."
The End Violence Against Women coalition said support for the scheme "shows we're moving further away from actually tackling the problem of male violence against women and girls".
Does following the 'rules' keep women safe?
Labour's deputy leader Angela Rayner wrote on Twitter: "Here's a radical idea for you Priti - instead of tracking women's movements as we go about our lives, how about the government actually tackles male violence instead?"Only 1% of reported rapes result in a charge. That's the problem, not us walking home."
And the Women's Equality Party said of the app proposal: "This is just another thing for women to do to try to keep themselves safe; another indication that the government think it's women's responsibility to avoid violence."
'Tried and tested'

There are other smartphone safety apps already available to download that offer similar functions - including the Hollie Guard.
This app was created by the Hollie Gazzard Trust, which was set up in memory of 20-year-old Hollie who was murdered by her ex-boyfriend in 2014.
Her father Nick Gazzard, the charity's founder and CEO, said their app has been available for the last six years.
It uses GPS tracking to pinpoint its user's location and can alert emergency contacts and record evidence if they are attacked.