The Pixel 3 handsets introduce new photography features including a much higher-quality digital zoom than before.
The company suggests the innovation shows it has no need to place more than one camera on the handsets' rear.
The launch comes a day after it emerged that a Google+ bug was not made public when it was discovered in the Spring.
The flaw led to personal data belonging to 500,000 members of the social network not being properly protected.
Google has announced it is now ending access to the service to the wider public.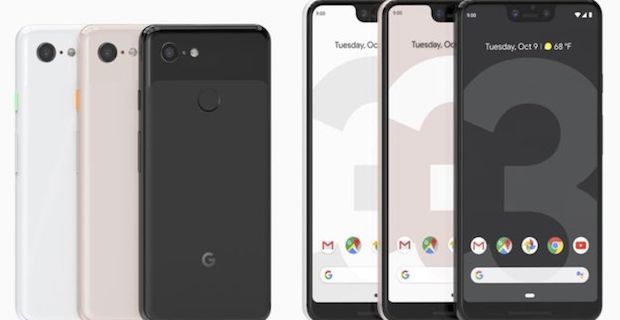 The Pixel phones will not be directly affected by the move, but do make use of several of the firm's cloud-based technologies including Google Photos - an image storage service that was spun out from Google+ three years ago.
One industry-watcher said part of the company's motivation for offering the Pixel 3 and larger Pixel 3 XL was to promote "the best of Google", adding that the message would now be harder to convey. 
"The value proposition of Pixel is not just the hardware but the whole Google experience," explained Carolina Milanesi from the consultancy Creative Strategies.
"If you're starting to question Google and whether or not you want to be entrenched in its services, then the value that you'll see in the handsets will decline."
Despite positive reviews for previous editions of the Pixel, they have been niche products.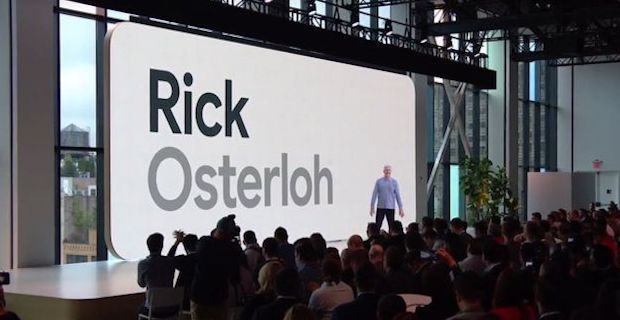 This year's Pixel event was introduced by hardware chief Rick Osterloh rather than chief executive Sundar Pichai
Google attained a peak smartphone market share of just 0.53% in the final three months of 2017, according to market research firm IDC, and has since seen that drop to 0.14%.
Photo advances
Many of the benefits of the new phones are derived from them coming with the latest version of Android and integrating Google's services more seamlessly. For example, the firm's virtual assistant can now be triggered by squeezing the devices' sides.
But the Pixel team also hopes several photography-related features will have special appeal.
Unusually, the handsets now have more cameras on their fronts than rears.
A second wide-angle lens has been added to the phones' face to make it easier to take group shots without the need for a selfie stick. Software is automatically applied to the resulting images to correct for distortions.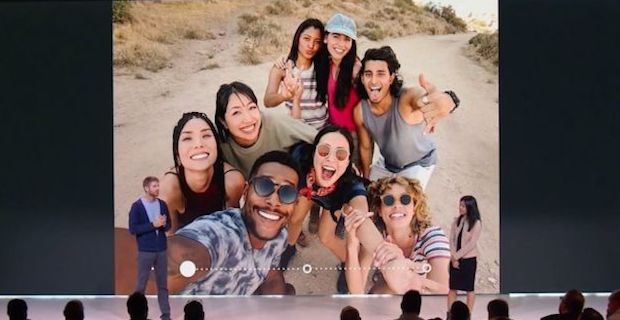 Google says the Pixel 3 can capture 184% more of the scene in a selfie than Apple's iPhone XS
In addition, algorithms originally developed for the firm's standalone Clips camera have been integrated to automatically take photos at the best moment - for example just as subjects smile or open their eyes - to avoid the need for a button tap.
However, the firm has kept to a single rear camera on both models despite a trend among other firms to build more into their premium models. 
The Galaxy S9 and iPhone XS, for example, have two back cameras. Huawei's P20 Pro and LG's V40 have three. Lenovo is teasing a four-camera module. And leaks suggest Nokia is working on a phone with five.
One advantage of having more lenses is that each can offer a different focal length, letting users optically zoom in without a substantial loss in quality.
But Google's Super Res mode aims to emulate this using digital zoom alone.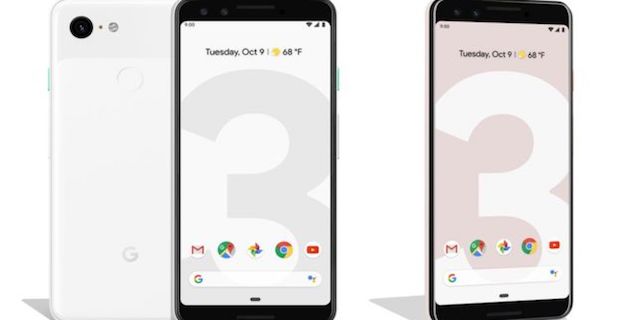 It does this by first sampling pixels taken from slightly different points-of-view, captured as a result of small vibrations in the owner's hand. 
It then uses software to combine the information into a higher-resolution image from which the cropped-in view is extracted.
If the phone is locked to a tripod or otherwise steadied, the camera sensor's image stabiliser slightly moves it about to get the same effect.
A second computational photography mode called Night Sight is also promised as a future update to take photos in low-light conditions without a flash.
It works by taking several frames at different exposures and then merging the data together while using machine learning-trained software to add back colour.
BBC NEWS