While politicians are trying to sort out Brexit and EU matters at home, English football fans are waiting for their teams to play in three top European cups finals. Four top Premier League teams will play for the UEFA's Champions League and Europa League. The four from the same country reached the finals of the European cups for the first time ever, leaving millions of fans awaiting a football feast beginning at the end of the month. Fans are already making plans to travel to Spain and Azerbaijan for the matches with hopes of bringing home hardware.
Baku, Madrid
Supporters everywhere are already trying to book flights and hotels in Madrid and Baku.
Chelsea will square off against Arsenal in the Europa League championship in Azerbaijan's capital May 29 at the 70,000 seat Baku Olympic Stadium.
There are no direct flights between London and Baku forcing fans to travel the more than 2,400 miles, probably through via Istanbul's new mega airport.
In Champions League final, Liverpool and Tottenham will clash June 1 in Madrid for the most prestigious European football cup at the club level. 
Spain's Atletico Madrid's home, Estadio Metropolitano, with a capacity of 68,000, will host the match.
The trip to Madrid is rather straightforward for English fans and are often cheap.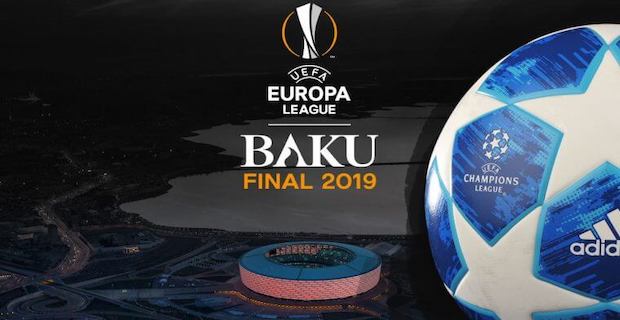 Super Cup Final in Istanbul
The winners of the Champions League and Europa League will play in the Super Cup Final Aug. 14 in Istanbul's Vodafone Park.
The home of Turkey's Besiktas has a capacity of 41,903 and the match will be the last great cup of the season for a club's museum.
The all-English final will attract thousands of fans to Turkey's largest city and fans will be able to fly directly to Istanbul airports and stay in good-value hotels.
Liverpool's Turkish charm
Liverpool won the Champions League in 2005 in a match the team overcame a 0-3 deficit against Italian club, Milan, in Istanbul's Ataturk Olympic Stadium.
The victory has since been commemorated in films, documentaries and books.
The team and fans are hoping Turkish luck will revisit Liverpool in August for the Super Cup Final after reaching the Champions League final with an epic 4-3 comeback against football juggernaut Barcelona. Liverpool spotted Barca 3-0 on aggregate the week prior in a game officiated by Turkish referee Cuneyt Cakir.