At any one time hundreds of thousands of us are cocooned in pressurised cabins scything through the cold upper reaches of the troposphere. Soon enough, this figure will rise to a million: a million passengers, flown safely, if not always comfortably, across countries and continents, and with little call for comment. Before engines could lift heavier-than-air machines convincingly off the ground, any attempt at flight had been dangerous, and yet for hundreds of years, adventurers strapped wings to their arms, and leapt off hilltops and towers in the vain hope of flying. Even when a part of the science of flight had been understood, men like Otto Lilienthal, a 19th Century German pioneer who experimented with gliders, were doomed, their contraptions too heavy and too unresponsive to allow their brave pilots to chase birds or even to get much above ground.
Sacrifices were made in great numbers in the early days of powered flight. Aeroplanes suffered a catalogue of catastrophic construction and engineering failures compounded by bad weather and pilot error. These tragedies were part of a long and fraught process that helped make flying as safe as it is today. Today, the Rolls-Royce logo on the engines of an airliner is taken as a guarantee of smooth-spinning and reliable power; yet, 32-year-old Charles Rolls himself was killed at Bournemouth in July 1910 when the tail of his Wright Flyer fell off. He was the first to die in a British air accident. Roy Chadwick, the designer who gave us the legendary Rolls-Royce Merlin-powered Lancaster and the striking Vulcan V-bomber died in August 1947 when his prototype Avro Tudor airliner crashed in the Lake District, the result of a maintenance error.
Chadwick crashed and died at the very time a new post-war aviation industry was taking flight. Before the Second World War, civil aviation was strictly the realm of the wealthy, adventurers, government officials and lucky journalists. Airliners had been small, if charmingly fitted out at their best like first class ship's cabins or Pullman railway carriages. Now, the industry was to expand rapidly, its future looking towards carrying untold numbers of passengers and prodigious amounts of freight worldwide. This new chapter was to be told by jet airliners, by those who designed and tested them, and those fare-paying passengers who took to the air in these new and unproven machines.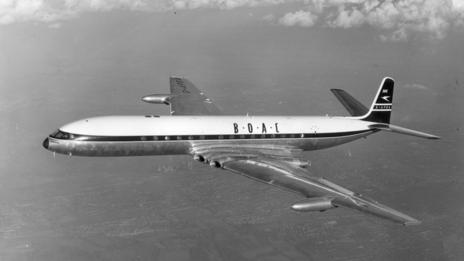 Three Comets broke up soon after taking off in 1953 and 1954 (Getty Images)
The development of fast jet flight led to the death of legions of test pilots, notoriously during the 1950s. But these accidents led to technical improvements and changes in operations and legislation that were to make civil aviation increasingly safe. Among the most shocking were the three occasions, within a year, when brand new de Havilland Comet airliners broke up in flight. Launched into service with BOAC in 1952, the Comet was the world's first jet airliner. It was a beauty. It could cross the Atlantic in style and, for a moment, it looked as Britain might truly lead the Jet Age. And, yet, because the nature of metal fatigue, new construction techniques and repeated re-pressurisation of airliner cabins was little understood, early Comets were to fail in spectacularly fatal fashion.
In 1953 and 1954, three Comets broke up soon after taking off killing all on board, two over the Mediterranean as they climbed in January and April that year from Rome's Ciampino airport, and a third caught in a thunder squall on the Calcutta to Delhi leg of a BOAC flight from Singapore to London. Comet flights were suspended, and production of the British jet was halted. The investigation that followed broke new ground in aviation safety. Led by Sir Arnold Hall, director of the Royal Aircraft Establishment, Farnborough, a team of engineers and scientists rebuilt recovered wrecks and, subjecting one of the aircraft hulls to pressurisation tests in a giant water tank, discovered what had gone so very wrong. Cracks had developed in the fuselages of the ill-fated Comets, around doors and window apertures as the aircraft were subject to repeated pressurisation cycles - where the fuselage is pressurised for passenger comfort at the start of each flight and depressurised when the engines shut down - and as the particular form of riveted construction couldn't contain the stretching forces at work on the aircraft's stressed hull. The Comets had blown apart at the seams.
Improved construction techniques, the fitting of rounded rather than square windows (these, too, caused cracks) and other improvements ensured that later Comets were safe. Indeed, the final development of the jet – the air-reconnaissance Nimrod – was in service with the RAF until June 2011, more than 60 years after the maiden flight of the Comet 1 in 1949.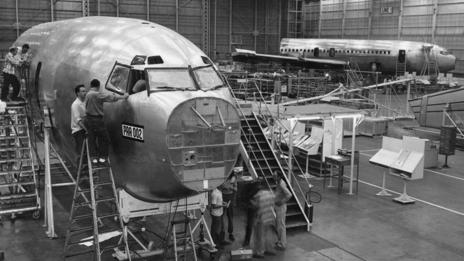 After the Comet suffered a series of accidents, airliners switched to the Boeing 707 for long-distance flights (Getty Images)
Engineers in the United States, however, took note of the RAE's findings and were able to incorporate these into the hugely successful jetliners made by Boeing and Douglas that were to dominate not just transatlantic but global long-distance services. Effectively, fare-paying Comet passengers had been used as research and development guinea pigs, a horrible thought. Sad, too, was the fact that Comet and other British jet sales never really took off after these early accidents. Even BOAC, Britain's international airline and first champion of the Comet, was quick to swap to the Boeing 707 for long-distance flights. If only de Havilland had got things right in 1952, we might have seen 800-seat Comet 2000s under construction today.
Meanwhile, the deep-sea aircraft salvage, reconstruction and investigation techniques developed by the RAE at Farnborough are still very much in use, as are specific lessons learned from fatal air accidents since then. A collision over the Grand Canyon in June 1956, for example, between a TWA Super Constellation and a United Airlines DC-7 – the first commercial crash numbering more than a hundred deaths – led to upgraded forms of air traffic control. The major change came in 1958 with the formation of the Federal Aviation Agency (FAA). This new body was given total authority over American airspace, including military flights, ensuring that all were mapped and charted. At the same time, the latest radar and radio technology meant there were no "dead" areas over regular flight paths where contact with crews could be lost, a frequent occurrence into the mid-1950s. Radio transponders were soon tracing aircraft in flight, while collision warning systems and, finally in the 1970s, GPS (Global Positioning System] helped to make aviation so much safer. In the past half century, and with 30,000 flights made each day, no airliners have collided over the US.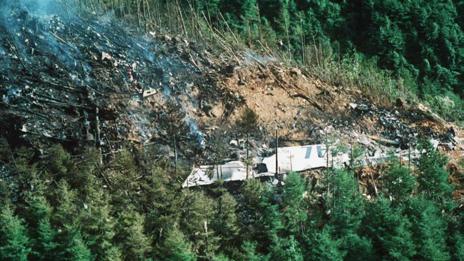 A Japanese Airlines Boeing 747 crash in 1985 highlighted the importance of knowing the exact structural state of a specific aircraft (Getty Images)
Other notable accidents led to such helpful developments as Cockpit Resource Management (crews working as a cross-checking team at all times), smoke detectors and automatic fire extinguishers in lavatories and cargo-holds, wind-shear detectors, transponders and flame-retardant materials. Even then, airlines have pushed reliable jets too far on occasions expecting such winged workhorses as the Boeing 737 (8,000 built) to fly around the clock. In April 1988, part of the fuselage of an Aloha 737 flying from Hilo to Honolulu failed at 24,000ft. One flight attendant was swept overboard, while everyone else survived, despite passengers flying with nothing between them, their safety belts, and thin air. It was found that the hard-pressed Boeing had undergone a total of 89,000 re-pressurisations – the first Comets had failed at between just 900 and 3,060 re-pressurisations. As a result, the FAA set up its National Aging Aircraft Research Program, employing its new full scale Aircraft Structural Test Evaluation and Research Facility in New Jersey; this allowed for predictive testing for structural fatigue, corrosion and many aspects of the operation of aircraft to increase the long-term safety of civil airliners not just in the US, but worldwide.
The vital importance of knowing the exact structural state of a specific aircraft was highlighted in August 1985, when a Japanese Airlines Boeing 747 flying from Tokyo to Osaka lost all cabin pressure, along with its hydraulic fluids and its vertical stabiliser. The crew struggled valiantly to find a way to bring the stricken aircraft down to land, yet in the event it crashed, killing 520 of those on board; there were – rather miraculously – four survivors.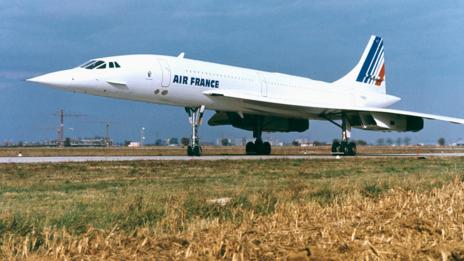 Concorde's accident in July 2000 led to its retirement three years later (Getty Images)
The Jumbo had always seemed such a safe aircraft, yet on this occasion a bodged repair made several years earlier, and very much not to Boeing specifications, to the rear pressure bulkhead - separating the passenger cabin from the tail – broke apart much as the fuselages of those early Comets had done. There has always been something new to learn, and ever-tighter safety standards to be upheld. A Swissair MD-11, for instance, caught fire and exploded, killing all 229 on board, on a flight from New York to Geneva in September 1998. The cause was a fire in the aircraft's entertainment system. New flameproof materials were introduced. In July 2000, a loose piece of metal dropped on the runway from a Continental Airlines DC-10 cut one of the tyres of a Concorde taking off at the Charles de Gaulle airport near Paris. The debris caused a pressure wave that ruptured a fuel tank, its contents ignited, most probably, by a severed electrical cable. The plane caught fire and crashed into a hotel, killing all 100 passengers, nine crew and four hotel employees. It was the first fatal accident in the Mach 2 aircraft's super-safe history; and, although, fuel tanks and tyres were upgraded, it was also the blow that triggered Concorde's retirement three years later.