AVRUPA TURKISH NEWSPAPER/AVRUPA TIMES-LONDON-Hackney Councillor Mete Coban is awarded an MBE. STOKE NEWINGTON councillor Mete Coban is received an MBE from Prince Charles yesterday.  Turkish Cypriot Mete Coban MBE said:  "I'm Mete Coban, a 28 year old, born in Northern Cyprus, raised in Hackney, with two immigrant parents whose dad is a cab driver and mum is a care worker. I dedicate this honour to the youth of Hackney - keep fighting to make this world a better place Raised fistRaised fist"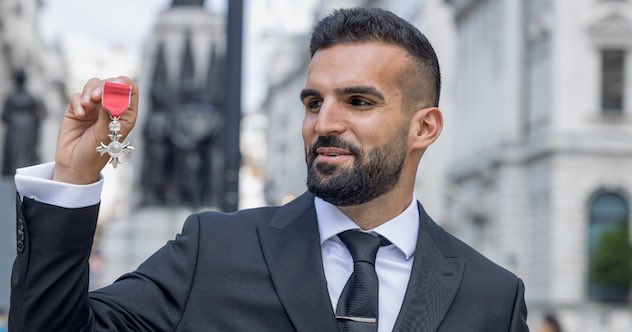 Turkish Cypriot Hackney Councillor Mete Coban MBE 
Mete Coban is feeling proud.
Yesterday was my award ceremony, where I received my MBE from HRH Prince Charles at St James Palace. My grandad would have been so proud to see the contributions both his son and grandson have made to the United Kingdom and for those achievements to be recognised by the future King.
Mete received congratulations on social:
U.S. Embassy London @USAinUK: United States government organizationCongratulations to one of our@StateIVLP#ExchangeAlumni, on receiving his MBE for services to young people
 James Endersby @JamesEnders  said: "Mete who received his MBE today for services to young people & his work as Founder & Chief Exec of http://mylifemysay.org.uk aiming to further involve them in politics & ensure they are heard. Just look at that proud dad" 
Hackney Police (gov.uk/coronavirus)@MPSHackney: "Cllr Coban is a real inspiration and our huge congratulations on such an honour. Very well done indeed. Marcus Barnett BCU Commander"
Alev Cazimoglu @alevcazim:  @metecoban92 Well deserved!