Suella Braverman has been forced out as home secretary after challenging the prime minister one too many times. She was sacked from the role on Monday morning. In an article for the Times newspaper, she accused the Metropolitan Police of bias in the policing of protests. Mrs Braverman was accused of undermining the police with her claim that aggressive right-wing protesters were "rightly met with a stern response", while "pro-Palestinian mobs" were "largely ignored", ahead of pro-Palestinian marches in central London. The row is just the latest in a long line of controversies in Mrs Braverman's political career. But it has not stopped her emerging as a leading figure on the right of the Conservative Party and someone with ambitions to lead it.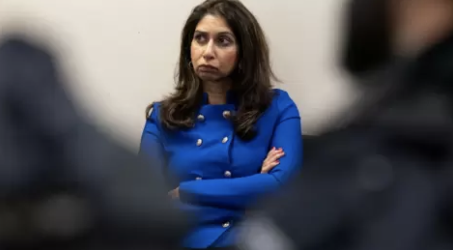 In a shock move, ex-prime minister David Cameron becomes foreign secretary - seven years after he left Downing Street.
As part of the move, he joins the House of Lords, becoming Lord Cameron.Cameron replaces James Cleverly, who becomes the new home secretary.And Cleverly replaces Suella Braverman, who was sacked by Sunak after a series of controversial comments.Victoria Atkins is the new health secretary, while Laura Trott becomes chief secretary to the Treasury.Steve Barclay, who was health secretary, replaces Therese Coffey as environment secretary.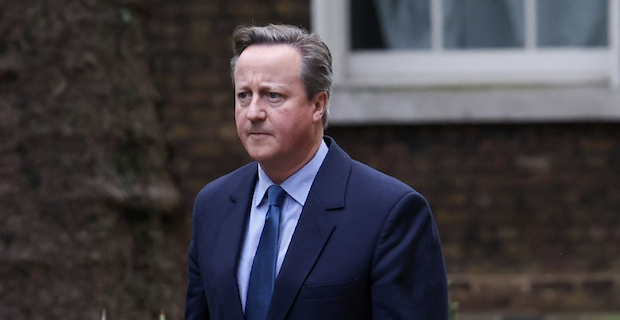 First words from Cameron since return to government
Lord Cameron says he's resigned from all his various business and charitable roles - including the Alzheimers Society - that he's held since quitting as prime minister back in 2016. He says that "all stops now". "I have one job - to be foreign secretary and work with the prime minister for the UK to be as secure and prosperous as possible in a difficult and dangerous world," he says in a pooled interview for UK broadcasters.
No women in cabinet's top jobs

For the first time since the Tories won the 2010 election and formed a coalition government with the Lib Dems all four top jobs in the cabinet are now held by men.
Prime Minister: Rishi Sunak
Foreign Secretary: David Cameron
Home Secretary: James Cleverly
Chancellor: Jeremy Hunt