Councils across London are expected to follow suit and residents are being encouraged to show their support by lighting candles on their doorsteps.A motion sending condolences to Ms Everard's friends and family and recommitting the council to tackling violence against women and girls will be discussed at the Council Meeting on Friday (19 March). Enfield Council reaffirmed its commitment to the White Ribbon pledge - which empowers women and girls to stand up to violence and for men to prevent and reduce domestic abuse – in November last year.
The Leader of Enfield Council, Cllr Nesil Caliskan, said: "We support the right of women to go about their daily business without fear, harassment or attack.
"It is high time society stops victim blaming women for the behaviour of men, stops telling us how to dress, or act, and stops telling us what precautions we should take to protect ourselves, when the onus should be on stopping those men who harass, assault and kill women.
"The fundamental reality is that despite it being 2021, nearly every woman will have stories to tell of harassment and assault. Many will have questioned their actions. But women are never to blame, and suggestions they are, are shameful and unacceptable.
"Enfield Council stands in absolute solidarity with women everywhere and is seeking to end violence against women. Together, we must work to create a world where women can walk freely at any time of the day or night without fear, harassment or attack.
"We are working with our partners to make this vision a reality and we will not rest until we have achieved our goal."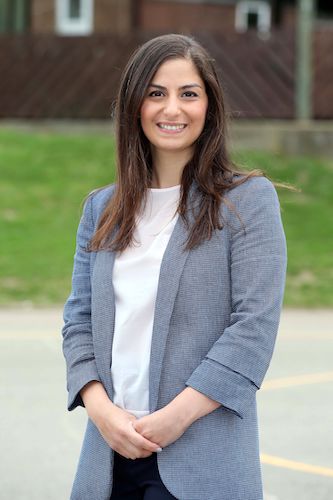 The Leader of Enfield Council, Cllr Nesil Caliskan
The text of Friday's motion is as follows
"Enfield Council sends our heartfelt condolences to the family and friends of Sarah Everard, who was tragically murdered earlier this month.
Sarah's death has resonated deeply because so many women know the fear of walking home at night and many have told their own personal stories over the last two weeks.
Women across London and beyond have spoken out against the violence that women and children continue to experience every day.
Over 50% of victims of violent crime in the last three years are women. Violence against women is not a rare occurrence.
Enfield Council urges the Metropolitan Police to listen to the strength of feeling in our communities on this issue.
Enfield Council also urges parliamentarians to speak out against the government's Police, Crime, Sentencing and Courts Bill, as it does not adequately tackle violence against women and girls.
Enfield Council will continue to work to deliver on the objectives outlined on our own Violence Against Women and Girls Strategy, and we will regularly review our approach to better protect and support women and girls in the borough."