Cllr Suna Hurman is sworn in as Mayor of Enfield for 2023/2024, in the Council Chamber at Enfield Civic Centre. The pair were sworn in at the Full Council meeting on Wednesday 10 May.Cllr Suna Hurman has replaced Cllr Doris Jiagge in the role of Mayor.The Mayor of Enfield traditionally picks a charity or selection of charities to support during their term. This year the themes will include cancer and autism.Cllr Suna Hurman said: "I am delighted to have been sworn in as the borough's Mayor for the forthcoming year, and I look forward to meeting as many residents and local business owners as possible during my tenure.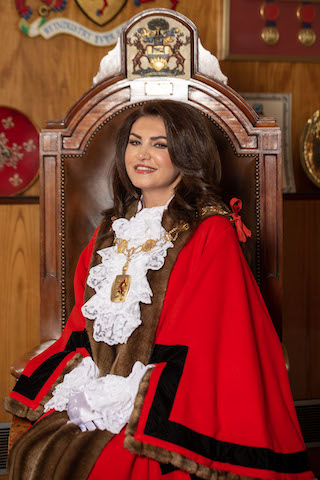 "I have chosen to support cancer and autism charities as they are both causes that are close to my heart. I hope to raise as much as I can to help improve the lives of those affected by cancer and autism."
Throughout the year, the Mayor and Deputy Mayor will attend more than 500 engagements.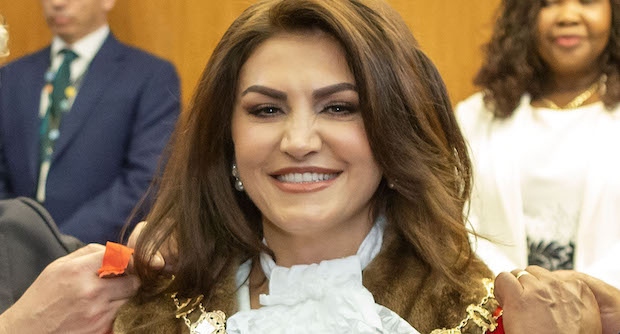 Young people have also elected Darren Paul (15 years old) as the new Young Mayor and Sila Karapinar (12 years old) as the Deputy Young Mayor, to help the Council achieve its ambitions to work more closely with young people and help deliver a lifetime of opportunities in the borough.Darren and Sila will represent the interests of Enfield's young people to the Mayor and councillors, residents and public services.The Young Mayor and Deputy were drawn from the Enfield Youth Parliament. The duo have been elected for one year to represent the views of young people and encourage them to create opportunities around issues that matter to them and their communities.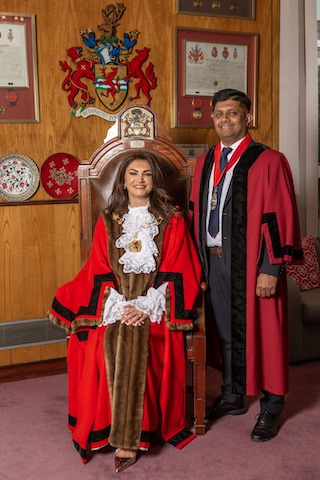 Enfield Council has elected Cllr Suna Hurman as the new Mayor of Enfield and Cllr Mohammad Amirul Islam as her deputy.
Cllr Nesil Caliskan and Cllr Ergin Erbil will continue as the Leader and Deputy Leader of the Council respectively.For further information on the role of the Mayor, the Cabinet and ward councillors, visit: www.enfield.gov.uk/services/councillors-and-democracy