British Turkish Cypriots will be staging a demonstration outside Waltham Forest Town Hall on Thursday, 9 December, to protest against Council Leader Grace Williams for "discrimination" and "racially" insulting the community.The protest centres on Cllr Williams's decision to single out the community by removing their flag after an approved ceremony outside Waltham ForestTown Hall on 15 November and for issuing an inflammatory and deeply offensive statement, which remains on the Council website.
The protest, organised by the umbrella body the Council of Turkish Cypriot Associations UK (CTCA), follows outrage in the UK's 300,000 strong community.
"Nearly 3,000 people have signed a petition condemning the behaviour of the Council Leader and hundreds more have written in to complain, but neither Cllr Grace Williams nor WalthamForest Council have seen it fit to apologise for their behaviour," said CTCA chair Ayşe Osman.
"Turkish Cypriots exist and North Cyprus is our ethnic homeland. Like other communities, we are very proud of our identity and flag. No one has the right to single us out for discrimination and to racially insult us, as Cllr Williams has done," continued Mrs Osman, adding "We've already seen how the Council Leader's behaviour has incited racial hatred of Turkish Cypriots, and created a hostile environment for the borough's estimated 10,000 residents of Turkish Cypriot origin. We need urgent action to remedy this."
Many minority groups in Waltham Forest have raised their flags in similar ceremonies, including those originating from Tibet, Dominica and Antigua, as well as the LGBT and transgender communities, without any issue. Yet Cllr Williams singled out the TRNC flag, ordering its instant removal, despite the community having Council permission for the event and adhering to all Council procedures for the ceremony.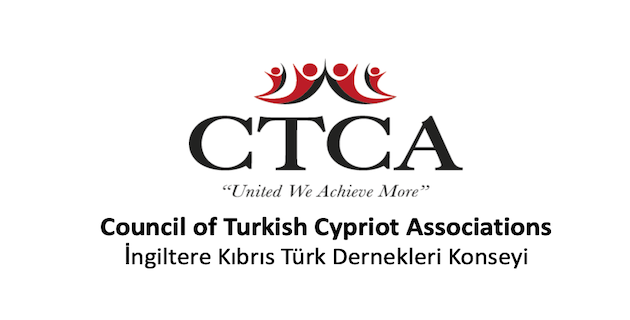 The removal of the flag - considered sacred in Turkish culture - was carried out in a highly disrespectful manner, dragging it across the floor and dumping it in a Council store room.
In an official council statement, the Council Leader then unilaterally announced the TRNC flag would be permanently banned from Waltham Forest, while twice apologising for the "offence caused" by its display. The discrimination against the community coupled with the racially insulting statement has prompted calls for the protest.
   
 
The demonstration against Cllr Williams and Waltham Forest Council will take place outside the Town Hall from 6.30pm to 8.30pm on Thursday 9 December. The protest will coincide with a full Council Meeting taking place that evening.

The protesters are demanding:
1) The Council removes its derogatory statement about the TRNC flag and apologises to the Turkish Cypriot community for the deep offence caused.
2) The Council reinstates the rights of the Turkish Cypriot community to hoist their flag immediately by reversing its current decision
3) A full and transparent investigation be held into the events before and after the TRNC flag raising.
4) All Council staff involved in this awful affair undergo anti-racism training, including what constitutes anti-Turkish racism, so such behaviour is never repeated again
 
Council of Turkish Cypriot Associations / İngiltere Kıbrıs Türk Dernekleri Konseyi