Enfield Council has published its Violence Against Women and Girls Strategy (VAWG) for 2023-2025The strategy sets out the Council's ambition to eradicate VAWG in the borough and calls for every woman and girl to be able to participate fully in life in Enfield, without experiencing or fearing harassment, abuse or violence.The refreshed strategy coincides with a new campaign, to raise awareness of the help and support available for people affected by VAWG and domestic abuse in the borough.It highlights how working together with partners and VAWG specialists, the Council can help obtain the best possible outcomes for victims and survivors regardless of race, ethnicity, age, sexuality or disability.The Council has set five objectives including preventing and reducing VAWG and domestic abuse, a co-ordinated community response and partnership working, building trust and confidence and holding perpetrators accountable.The profile of VAWG has been raised nationwide following the tragic deaths of Nicole Smallman and Bibaa Henry in June 2020, Sarah Everard in March 2021, Sabina Nessa in September 2021 and Zara Aleena June 2022.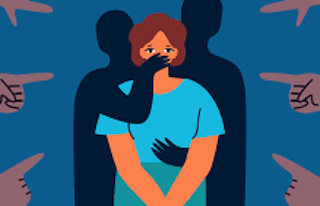 Enfield Council's Cabinet Member for Community Safety & Cohesion, Cllr Gina Needs, said: "Our vision is for all Enfield residents to be safe and live a life free from domestic abuse and violence.
"Preventing and reducing VAWG and domestic abuse is a key Community Safety Partnership priority, and to prevent it from happening we will create a culture change and a zero-tolerance approach to all forms of abuse.
"We will continue to raise awareness through campaigns to change cultural and societal attitudes which tolerate violence and abuse. Through these campaigns and our websites, we will ensure support agencies are available."
Domestic abuse and VAWG can affect people from all walks of life, it is unacceptable and is an abuse of human rights. It is widely recognised that domestic abuse is under-reported therefore the scale of the problem is likely to be far greater than the reported numbers. Statistics show only a partial picture, due to low levels of reporting.
As part of the VAWG strategy, the Council will continue to support the Mayor of London's Women's Night Safety Charter to ensure practical steps are taken to make Enfield a safe place for women and girls, and recruit more White Ribbon male ambassadors and female champions.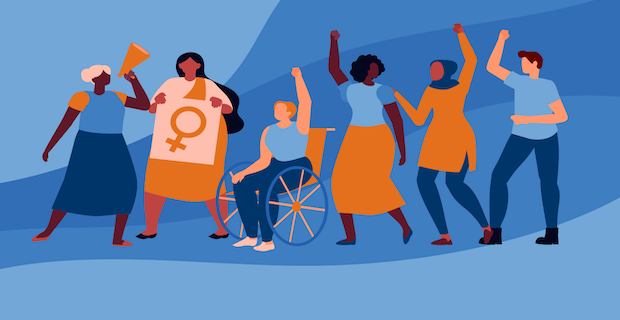 Contact will be made by the Council with various faith groups through its faith forum, to support and raise awareness around domestic abuse and VAWG and will also listen and understand more about additional barriers in accessing services.
Women and girls who are experiencing domestic abuse, are advised to call the free National Domestic Violence Helpline on 0808 247 2000. In an emergency dial 999.
To download a copy of the Violence Against Women and Girls Strategy 2023-2025, visit: http://bit.ly/3CJxH1u