Starting off in Palmers Green on Saturday 13 July, the aim is to meet with the public and businesses to help develop a vision unique to each town centre. Plans will then be created to help with the strategic growth and resilience of each area.Whether you are a local resident, business owner or visitor to Enfield, the Leader wants to hear your views. The meeting will begin at 11am at 305 Green Lanes, N13 4YB (formerly Starbucks). After a short presentation and Q&A, there will be an opportunity to ask questions and to then workshop some ideas. The Leader will also visit a number of businesses in the area.
Enfield Council Leader Cllr Nesil Caliskan,
Enfield Council Leader Cllr Nesil Caliskan, said: "It is no secret that town centres across the U.K. are facing challenges so it's up to us to collectively develop strategies to support businesses and allow our communities to flourish. Not every town centre has the same challenges or desires so this fact-finding mission will help us to understand what is genuinely needed and we will help to develop ideas of both short-term wins and visions for the future."
There has already been several co-ordinated events between community groups and the Council. Recently, the Palmers Green Action Team organised a mass clean-up involving the local beavers and cubs, school children and volunteers young and old. They were awarded funding from a £58,000 pot allocated to Enfield Council by the Ministry of Housing Communities and Local Government (MHCLG) from the Town Centres Clean Up Project Fund. There was also a shopping festival on 15 June run by the Green Lanes Business Association, which showcased the diverse and vibrant businesses along the Green Lanes high street.
The Leader will also be visiting in the near future Enfield Town, Angel Edmonton, Southgate and Edmonton Green. If you would like to get involved in developing your town centre, get in contact at [email protected]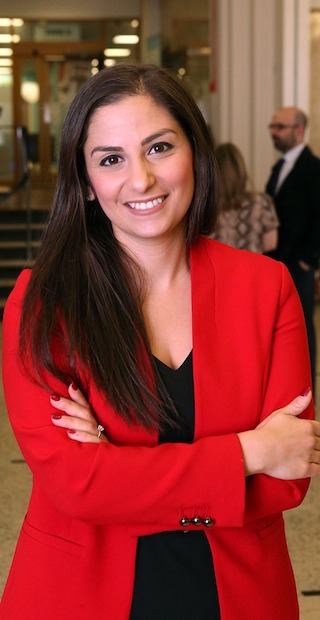 Enfield Council Leader Cllr Nesil Caliskan