AVRUPA TIMES/LONDON - Enfield Council wants people who work, live and study in the borough to take part in a project to improve the town centre by attending one of the Let's Talk Enfield Town pop-ups or community workshops or by sharing their views online.The Leader of Enfield Council, Cllr Nesil Caliskan, officially launched the campaign for Enfield Town following a community event at the Dugdale Centre on Sunday 15 September.She explained how £6 million from the Mayor of London's Liveable Neighbourhoods Fund  will shape the town's future through an ambitious programme of works to encourage walking, cycling and the wider use of public transport.The Council will continue to explore opportunities to attract more investment in the borough and support businesses. It will also be looking at ways of improving the air quality in Enfield Town and developing new public spaces to attract more visitors to the area.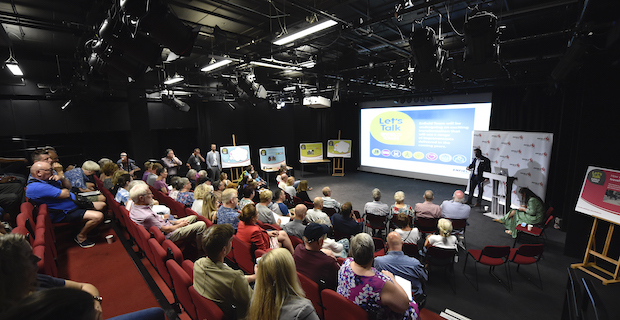 Cllr Caliskan said: "Our ambition is to make Enfield Town a place that people are proud to visit, an area that is reached easily with plenty of space for walking, cycling, shopping and exploring at leisure. We will continue to work closely with residents, businesses and shoppers in Enfield Town and gather as many views and ideas as possible so we can invest in creating high-quality public realm  that is accessible, sustainable and visionary."
The programme of activities is as follows:
Enfield Town Station pop-up, 2 October, 7.45am-9.15am
Market Square pop-up, 10 October, 11am-2pm
Community workshop, 10 October, 6.30pm-9pm
Community workshop, 12 October, 11.30am-2pm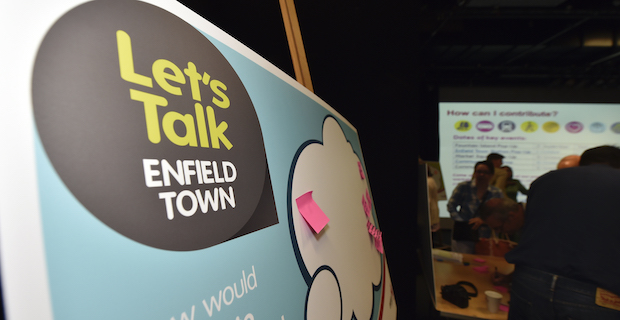 If you are unable to attend one of the events, you can register and contribute your views at letstalk.enfield.gov.uk/enfieldtown . Enfield Council will also be liaising with residents' associations, disability groups and businesses, to ensure a broad range of voices will be heard.
Following this community engagement programme, proposals for Enfield Town will be developed based on the ideas and comments that have been submitted. There will be opportunities to view these opportunities and make further comments.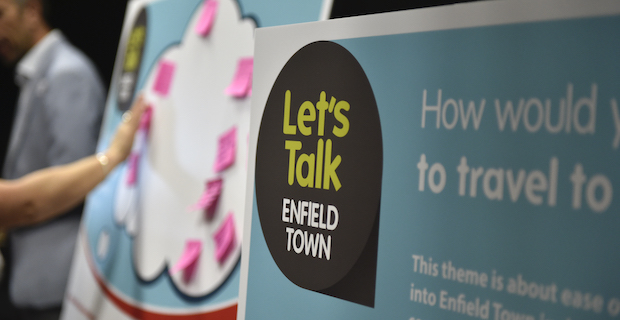 The work in Enfield Town forms part of a wider programme of tours of town centres led by Cllr Caliskan. The Leader has been meeting businesses, residents and communities to understand what will best support them to thrive. Her next town tour will take place in Angel Edmonton in October.