AVRUPA TIMES/LONDON-The proposals to introduce Additional and Selective Licensing Schemes in Enfield would affect most private rented properties in the borough. Implementing the proposed schemes would mean the Council could insist on landlords meeting certain licence conditions such as undertaking safety checks and ensuring properties are not overcrowded or dangerous and are properly managed.
If introduced, the proposed licensing schemes would play a major part in improving housing standards by addressing poor property conditions in private rented properties, would raise management standards in the sector, and help tackle anti social behaviour and deprivation.
Enfield Council's Cabinet Member for Licensing and Regulatory Services, Cllr George Savva, said: "With more people living in private rented accommodation, and in poor conditions, it is more important than ever that we introduce licensing schemes to ensure properties in the private rented sector are good quality, safe and secure. 
"Licensing the private rented sector will improve housing standards, help reduce deprivation, improve tenants' safety and quality of life, and improve the quality of our communities.
"Many landlords offer good quality, safe and well managed private rented homes, but some take advantage of residents and rent out dangerous, cold and damp, overcrowded and poor-quality accommodation. 
"A licensing scheme would set standards that will improve housing conditions and make it far harder for unscrupulous landlords to rent out substandard, dangerous and overcrowded properties.
"We are committed to raising the quality of private rented housing in Enfield for the people that live in the borough."
Enfield Council has launched a public consultation for residents, tenants, landlords and other interested parties to comment on its proposals for private rented property licensing schemes.   
The consultation opens today (28 August 2019) and will run for just over 13 weeks,  closing on 29 November 2019.  
People can take part at https://www.snapsurveys.com/wh/s.asp?k=156631091083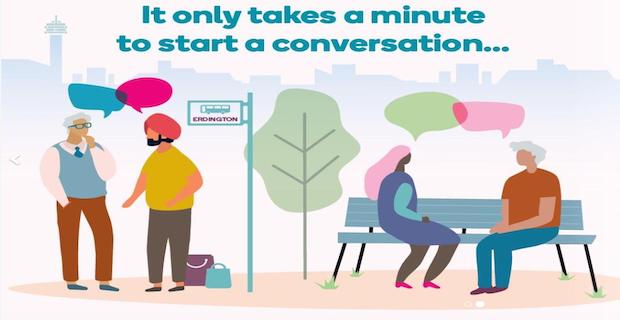 Selective Licensing
Enfield Council has found that significant numbers of privately rented properties have poor housing conditions, significant and persistent levels of antisocial behaviour and high levels of deprivation. 
The proposed Selective Licensing Scheme would apply to all privately rented properties that are occupied by one household (i.e. single persons or couples, or one family) within the proposed fourteen wards in Enfield.
The first proposed Selective Licensing Scheme is aimed at addressing property conditions, deprivation and anti social behaviour and would operate in the following wards:
Bowes 
Edmonton Green
Enfield Highway
Enfield Lock
Haselbury
Jubilee
Lower Edmonton
Palmers Green
Ponders End
Southbury
Southgate Green
Turkey Street 
Upper Edmonton
 The second proposed Selective Licensing scheme would operate in Chase Ward and aims to address three issues:
Significant numbers of private rented properties that have poor housing conditions and need inspection
The area is suffering high levels of deprivation and affect a significant number of private rented properties
The area is experiencing significant and persistent anti-social behaviour and appropriate action is not being taken by private sector landlords
 Through licensing conditions, the scheme would require landlords to do things like provide written tenancy agreements, undertake safety checks and respond to tenant requests for repairs.
Additional Licensing
Enfield Council has found that Houses in Multiple Occupation (HMOs) are spread across the borough and that a significant number are not being effectively managed. 
There are issues with overcrowding, lack of fire safety measures and safety hazards, as well as anti-social behaviour. 
An Additional Licensing Scheme ensures landlords and property managers are "fit and proper" to be managing HMOs, preventing overcrowding, ensuring adequate amenities, and proper standards of management are in place.
The proposed Additional Licensing Scheme would cover HMOs which are not already part of the existing Mandatory HMO Licensing Scheme. 
The proposed Additional Licensing Scheme will cover the whole borough and apply to HMO properties occupied by at least three unrelated people who do not form part of a single household, and share amenities such as a kitchen and bathroom. 
Examples of HMO properties are:
House split into separate bedsits
Shared house or flat, where the sharers are not members of the same family
Hostel
Bed and breakfast hotel that is not just for holidays
Shared accommodation for students (those that are not owned by educational establishments)