This year, for the first time, Turkish Cypriots will be laying wreaths simultaneously in London and Kyrenia for Remembrance Sunday services organised by the Royal British Legion, to honour all those who served in World War 2 and other conflicts.Up to 5,000 Turkish Cypriots are believed to have enlisted in the Cyprus Regiment, in addition to the many women who joined the Women's Royal Army Corps, or became nurses.

Photocall in North London and North Cyprus, Sunday 14 November 2021 

Times: 10.30-11.30am UK / 12.30pm-1.30pm Cyprus, with 2 minute silence followed by wreath-laying at 11am / 1pm.The latest research suggests that up to 200 members of this small island community died for   freedom, and their graves are strewn across Europe, from Poland to Italy and Egypt.
 On a brief visit to Cyprus in 1943, Winston Churchill praised the "soldiers of the Cyprus Regiment who have served honourably on many fields from Libya to Dunkirk."Hastily assembled in 1940, the Cyprus Regiment was initially led by British Army Officers; but as the conflict wore on, Turkish Cypriots – together with their more numerous Greek  Cypriot brothers-in-arms – were promoted as Officers and NCOs, until finally the Regiment got it first non-British Commanding Officer,  Lt/Col Ömer Faik Müftüzade OBE, QGM.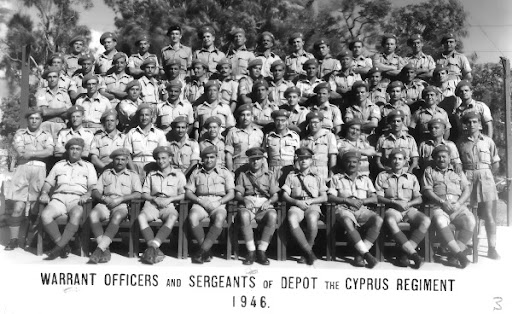 On Sunday, 14th November, the  President of the Turkish Republic of North Cyprus, Ersin  Tatar, will lay a wreath in Kyrenia, side by side with Hakkı Müftüzade, the son of Faik Müftüzade.
This tribute will be echoed by a wreath laid in Haringey, North London, by Ms Ayşe Osman, Chair of the Council of Turkish Cypriot Associations  (UK). Ms Osman and the British Turkish Cypriot community will also honour the memory of Sapper Patrick  Azimkar. Of mixed Turkish Cypriot heritage and from Wood Green, Patrick was shot dead by the Real IRA along with his close friend Sapper Mark Quinsey while on duty in Northern Ireland in 2009.To mark this increased interest in the role of Turkish Cypriots in World War 2, T-VINE Magazine is publishing a series of specially-commissioned articles, including 'The Soldier  Who Never Died', a profile of Lt/Col Müftüzade, and volunteer recruits from Ergazi village, which included the father of former TRNC President Derviş Eroğlu, Izzet Dervish, who died as a prisoner of war in Germany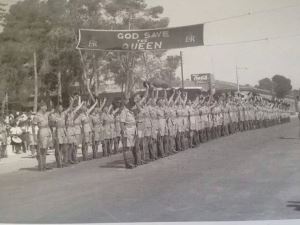 You are invited to send a photographer to these wreath-laying ceremonies on Remembrance Sunday, 14 November 2021. Details are as follows:Haringey, North London, starts 10.30 (UK time):  a multi-faith service will take place at Church Hall of St. Michael's Church, Bounds Green Road, London N22 8HE at 10.30am. This will be followed by a short walk to the Wood Green War Memorial on 242 High Road, London N22 8JX, opposite the Haringey Civic Centre, for the commemoration service. The road will be closed from 10.30am. A 2 minute silence will be observed at 11am.The CTCA will be represented by Ayşe Osman.
Kyrenia, Turkish Republic of North Cyprus, starts 12.30 (Cyprus time): the service will take place at the Old British Cemetery, Bedrettin Demirel Caddesi, Girne 99300, Kyrenia, where there are two memorials  for the 371 British servicemen and 62 police officers killed during the Cyprus Emergency (1955-59). 
The road will be closed and the service will commence at 12.30pm local time.  A 2 minute silence will be observed at 1pm.
 The TRNC President Ersin Tatar and Hakkı Müftüzade will be in attendance, and will lay  wreaths to The Fallen. The Union flag, and the Royal British Legion and Police Standards will be paraded at the event.