Making face masks voluntary and ending 1m-plus social distancing and QR code sign-ins at restaurants will be among his press conference announcements.
The PM said people must "learn to live" with Covid and "exercise judgement".Infections are expected to rise when rules are eased but ministers believe deaths will be limited by vaccinations.The fourth and final stage of the government's roadmap out lockdown in England was delayed last month to no earlier than 19 July.
Among the restrictions currently in force are the "rule of six" for gatherings, table service in pubs and restaurants, capacity limits in theatres and cinemas, and the closure of nightclubs.However, while many of the remaining rules look set to be swept away, the prime minister is not expected to address self isolation, travel restrictions or the rules in schools.Scotland, Wales and Northern Ireland are in charge of their own coronavirus rules, and the Scottish government has suggested it may retain some basic measures, including wearing masks, at its next review in August.

Dropping face mask rules negligent, says union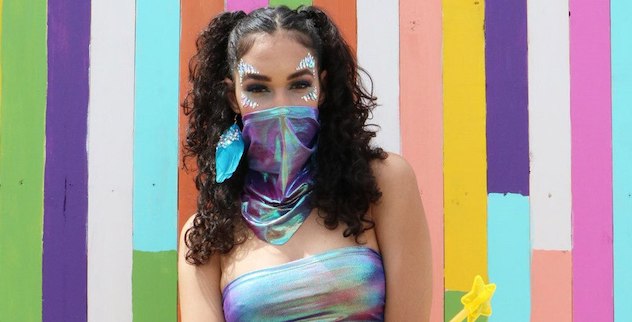 Will we still have to socially distance this summer? The chairman of the British Medical Association, Dr Chaand Nagpaul, said it "makes no sense" to stop wearing face coverings in enclosed public spaces amid a rising number of cases of the Delta variant.He told BBC Radio 4's Today programme: "We know that face masks are proven to reduce spread of this infection" and "can't understand why - at a time where there are 'exceptional high levels of cases' - we would knowingly want people to become infected".Unions representing public transport and shop workers said their staff would face even more risk of infection if face mask rules are dropped.
Ryanair said face masks would remain mandatory on its flight "in order to protect the health of our passengers and crew".
In comments released by Downing Street before the prime minister gives his update at a 17:00 BST news conference, Mr Johnson said he "must stress that the pandemic is not over and that cases will continue to rise over the coming weeks".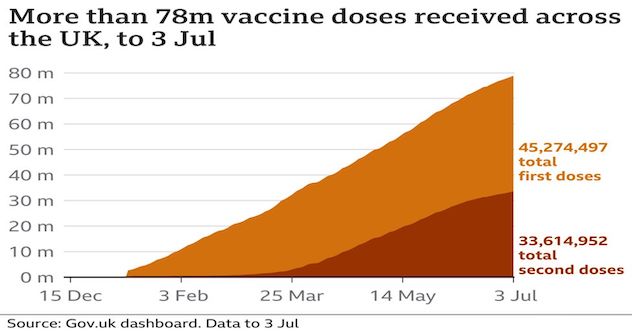 But praising the successful vaccine rollout, he said he would "set out how we can restore people's freedoms", adding: "As we begin to learn to live with this virus, we must all continue to carefully manage the risks from Covid and exercise judgement when going about our lives."

Downing Street said step four would go ahead in two weeks' time only if the government's "four tests" for easing curbs had been met.The verdict on those tests - on the jab rollout, vaccine effectiveness, hospital admissions, and new virus variants - would only be confirmed on 12 July following a review of the latest data.The findings of reviews on the use of Covid certification - or vaccine passports - and on social-distancing measures are also due to be announced by Mr Johnson.It is understood the restriction banning pub-goers from ordering a drink directly at the bar will be dropped.But Downing Street stressed rules against travel to high-risk countries, the requirement to isolate if people test positive, as well as surge and community Covid testing programmes would continue after 19 July.
Health Secretary Sajid Javid will update the Commons on the changes at the same time Mr Johnson holds his briefing at Downing Street alongside England's chief medical officer, Prof Chris Whitty, and the government's chief scientific adviser Sir Patrick Vallance.

'Personal responsibility'

Behavioural psychologist Prof Stephen Reicher, one of the scientists advising the government, expressed concern about the face mask plans.
He told Today: "We need very clear messaging and in certain spaces - crowded, badly ventilated spaces - masks are crucial mitigation," adding ministers needed to provide "support and proportionate mitigations to keep us safe. Along with the vaccine, that's the way out".