London is significantly better prepared for a terrorist attack than it was five years ago, a report has found.Security expert Lord Harris said a "huge amount of work" had been done by London's emergency services and key agencies since 2016.He examined learning points from attacks in 2017 as well as ones in Streatham and at Fishmongers' Hall.But Lord Harris warned the threat of a terror attack remained "a real and present danger" in the capital.
He told : "There has been a huge amount of progress in the last five years - a lot of very effective work done within the emergency services, in partnership with each other and with other agencies, to try and improve our readiness to deal with an attack itself and, indeed, to prevent one."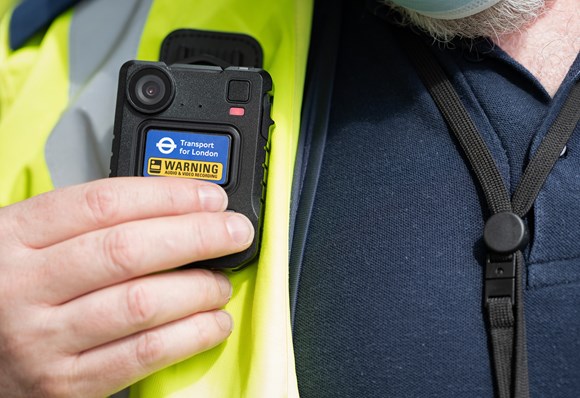 He added that the emergency services were now working much better together, "exercising and training together".
However, he said that protecting the capital from terrorism had to be a "shared endeavour", involving the public, voluntary and business sectors, as well as individuals.
Last year, an inquest jury found failings by the police, Probation Service and MI5 contributed to the deaths of Jack Merritt and Saskia Jones at Fishmongers' Hall in November 2019.

The UK's current terrorism threat level is "substantial", meaning a terrorist attack is likely
The Lord Harris report makes 294 new recommendations.These focus on specialist training and ensuring emergency services are "properly funded and fully equipped".
The findings came after Mayor of London Sadiq Khan asked Lord Harris, a security adviser who chaired the Met Police Authority, to look at what steps London needed to take to be better prepared for terrorist attacks.Mr Khan felt London needed to learn more from the terror attacks in 2017 in Westminster, Finsbury Park and London Bridge and in 2019 in Streatham and Fishmonger's Hall.
Lord Harris spent time with London's emergency services, the transport sector and officials from government departments to identify areas where further progress could be made.
In his findings, he warned that the threat had shifted from organised groups of attackers, to people acting alone.

In November 2019, one man pursued Fishmongers' Hall attacker Usman Khan on to London Bridge with a narwhal tusk
"We're talking about individuals who self-radicalise, self-teach themselves and are self-motivated. They are much harder to detect and much harder to do something about," he said.
Deputy Assistant Commissioner Matt Twist said there was no room for complacency and that the Met Police would consider how to implement the recommendations.
"But in the meantime, Londoners should be in no doubt that we, along with our emergency service partners and other agencies, remain absolutely ready to respond should the worst happen," he said.
London police forces 'should merge'
UK terrorism threat level lowered to 'substantial'
Mr Khan said he was "proud of the progress made" but he said the government needed to increase funding for counter-terrorism.
"I am determined to keep reviewing potential threats to our city in order to adapt and strengthen our ability to prepare for and respond to the evolving threat of terrorism," he said.