Patrick Kehoe banged on the terminal window asking ground crew to hold the plane before he ran onto the runway. 
The Irish man, 23, made it to the taxiing Ryanair aircraft before police arrested him at about 07:00 local time.
He has been charged with criminal damage to a door lock and granted bail.
A ground crew member said the man "just ran from the building towards the plane", which was departing for Amsterdam.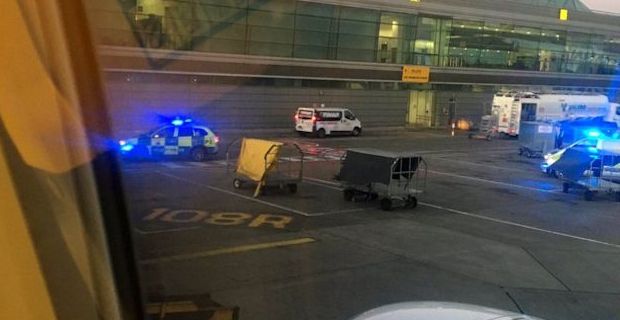 An eyewitness told Irish state broadcaster RTÉ the man was "quite determined" to make his flight, adding that he ran towards the plane "with his suitcase under his arm".
BBC News NI's Declan Harvey, who was at the scene, said that when police arrived there was a scuffle and the man was pinned to the tarmac. 
Mr Kehoe, of Raheenaskeagh, Gorey in County Wexford, was brought before Dublin's district court later on Thursday morning.
There were no objections to bail, and Mr Kehoe was released on his own bond of €200 (£178). He is to appear again on 8 November.
Mr Kehoe covered his face with a folder and shouted abuse at waiting journalists as he left the court, before swinging his suitcase at the crowd and lowering his trousers to expose his backside.
The flight departed 21 minutes behind schedule, but reportedly landed on time in Amsterdam.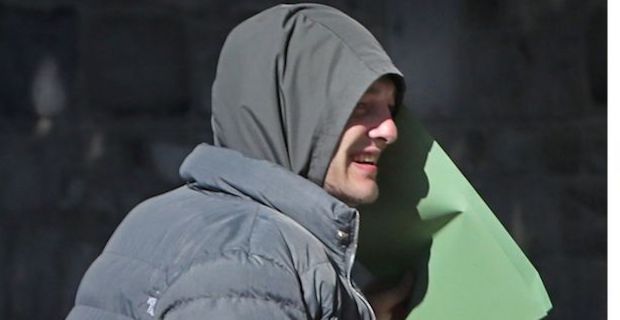 In a statement, an airport spokesman said: "A male and female passenger were late for a Ryanair flight to Amsterdam this morning and arrived at the boarding gate after the flight had closed. 
"They were engaging with Ryanair staff at the gate and the male passenger was becoming agitated. 
"He was banging on the window to try and get the aircraft to wait... and made his way onto the apron, trying to flag the aircraft down."
The man was initially restrained by Ryanair staff on the apron before airport police arrived on the scene and arrested him.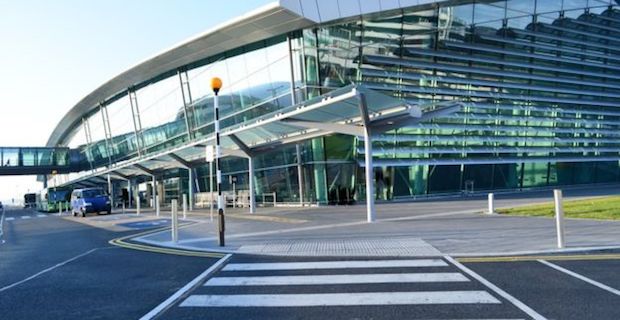 Ryanair said: "Police at Dublin Airport detained an individual who breached security at the boarding gate, which had already closed. This is now a matter for local police."
According to airport operator DAA, 14.7 million passengers travelled through Dublin Airport in the first six months of this year.
BBC News