The UK could see a second spike in coronavirus cases if young people don't follow social distancing rules, the health secretary says.
A third of all cases in England last week were people aged between 20 and 29. "The numbers have been have been going up. And we've seen in other countries where this leads, and it is not a good place," Matt Hancock says.Students starting university this month is a "concern", he adds.Speaking to Radio 1 Newsbeat the health secretary pointed to France and Spain, "where that second wave started largely amongst younger people, it then spreads".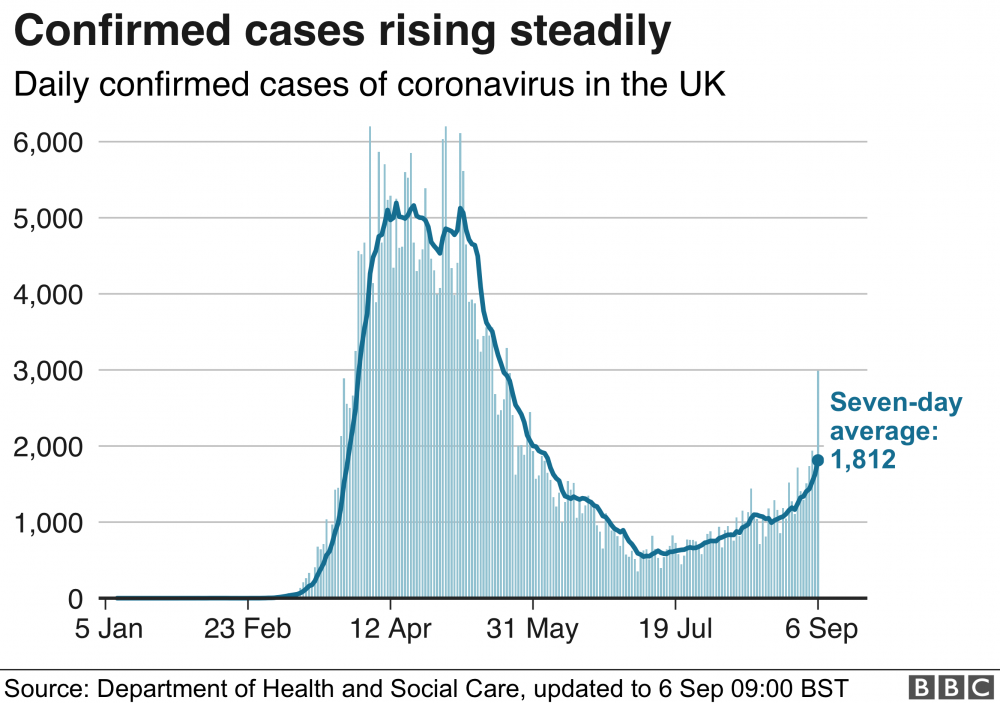 "And now we're seeing a sharp rise in the number of people in hospital and the number of people who are dying in those countries.
"That hasn't happened here yet. And if people follow the social distancing rules, then we can stop that from happening here."
, 
On Sunday the government announced 2,988 new cases - the highest figure since 22 May.
Experts are monitoring infection rates around the UK and imposing restrictions in places where coronavirus numbers are climbing.