AVRUPA GAZETTE-AVRUPA AJANSI/LONDON-The charity targets the elderly and vulnerable from BAME community that do not access services offered to the community by the NHS, and therefore many lose the opportunity for early detection of life threatening illnesses, such as diabetes or hypertension. Health Screen uses community centres, culturally sensitive elderly homes, mosques, ethnic schools as venues and brings screening to the community in culturally, religiously and linguistically sensitive setting. 
With the outbreak of Covid in March 2020, many health related charities took the decision to limit services, but not Community Health Screen, many of its health clinician and volunteers decided that they needed to ensure that illnesses are detected early so that appropriate support could be provided. Over the past two years the organisation has delivered 14 sessions, screening a total of 463 people, of which 82 were noted with amber card related issues and 21 with red care. Red Card issues are ones that if they are not treated within the next six months have the potential to become life threatening. 
The organisation also supported three vaccine centres and two covid-19 test centre.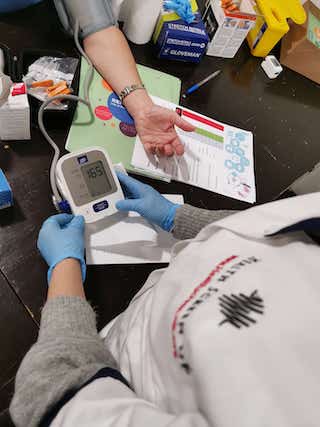 In an interview with the newspaper Erim Metto stated "It is important that vulnerable members of our community are not forgotten, it is essential that we preserve wellbeing and ensure that action is taken as early when a health issue is identified" Erim further wished to thank all those groups and organisations that had supported the project in particular the Lottery, Haringey and Enfield Council that both supported the purchase of medical supplies that allowed the delivery of screening sessions at community centres.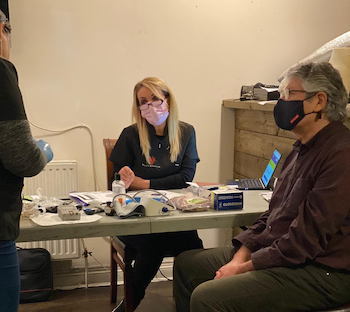 A charity founded by Erim Metto (who is also the CEO of TCCA) and Dr Mek Mehmet Yesil, has been at the forefront of free health screening and early detection of life threatening illness since 2018.