Mr Johnson on Thursday spent about 35 minutes with Ashfield MP Lee Anderson who has since tested positive.The news came as No 10 said Mr Johnson would make "critical announcements" about coronavirus and "levelling up" the UK over the coming weeks. In an announcement planned before Mr Johnson was told to self-isolate, Downing Street said there would be a "clear signal" of his "ongoing ambitions for the United Kingdom". It said Mr Johnson would chair "key Covid meetings" and work with Chancellor Rishi Sunak to devise the upcoming spending review with an aim to fulfil his promise to "build back better".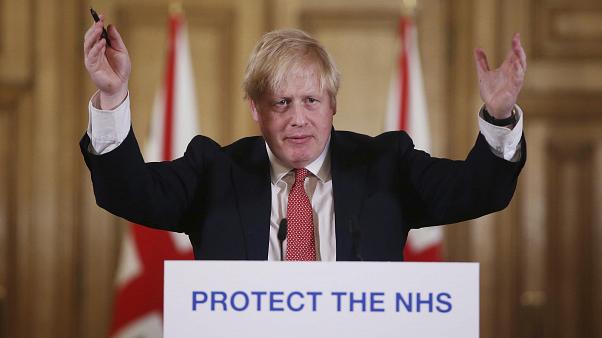 But No 10's effort to start the week afresh following the departure of two of Mr Johnson's top aides amid an internal power struggle was overshadowed by news the prime minister was self-isolating.
Mr Johnson wrote on Twitter on Sunday night: "Today I was notified by NHS Test and Trace that I must self-isolate as I have been in contact with someone who tested positive for COVID-19.
"I have no symptoms, but am following the rules and will be working from No10 as I continue to lead the government's pandemic response."
A No 10 spokesman added: "The PM is well and does not have any symptoms of Covid-19."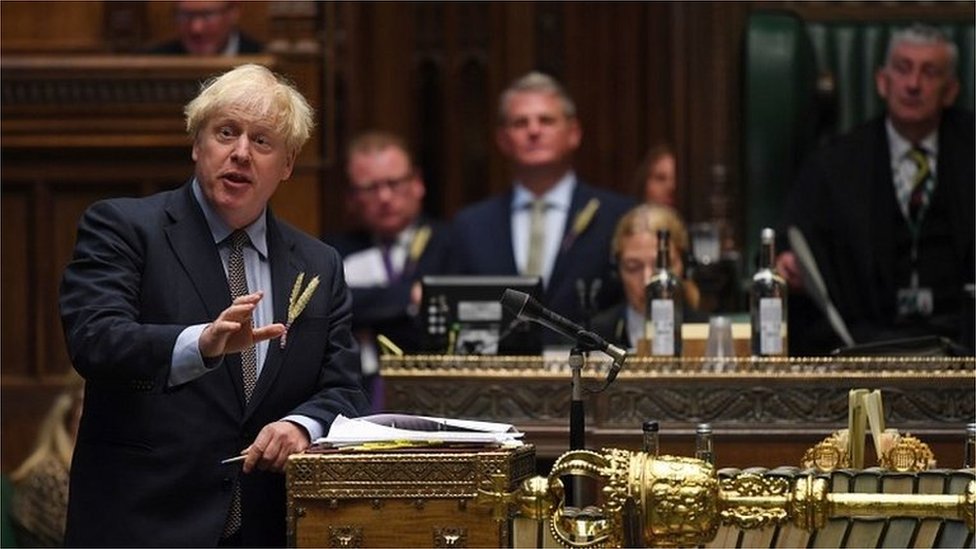 BBC political editor Laura Kuenssberg tweeted the news had come the night before what was meant to be a "big relaunch week", following the row last week involving the PM's chief adviser Dominic Cummings. Mr Cummings left Downing Street for the last time on Friday following internal battles about his role. Earlier this weekend, a senior Tory MP said Mr Cummings' departure was a chance to "reset government". The UK government announced another 24,962 confirmed Covid cases on Sunday, as well as a further 168 deaths within 28 days of a positive test.