AVRUPA TIMES/LONDON-Altin Gün - "Ordunun Dereleri" New single & video out now (18 November 2020) on Glitterbeat Records. 2-song digital single & limited edition 7" (b/w the instrumental track "Bir of Çeksem") The Amsterdam band Altin Gün, return with a masterful single - and upcoming album - that widens their critically acclaimed exploration of Anatolian rock and Turkish psychedelic folk to inc ude dreamy 80's synth-pop and dancefloor excursions. The band are a renowned live act with strings of sold-out shows on three continents, whose recordings are marked by muscular grooves and vibrant melodies. 'Yol', their third album in as many years - and the follow-up to their GRAMMY nominated second album 'Gece' -  excitedly continues that trend; while also digging in deep to unveil a new palette of sonic surprises.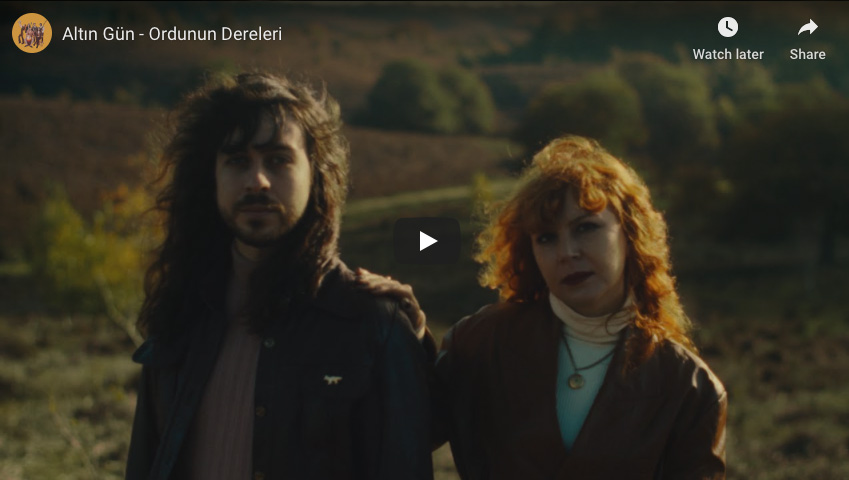 Watch/share the music video:
"Ordunun Dereleri" – the debut single from 'Yol' - is a reimagining of a traditional Turkish folk song, a classical love story about two doomed lovers, that showcases the band's thrilling shift towards a synth-driven Europop sound. Mysterious and atmospheric, the track features down-tempo electro beats, majestic synths and Erdinç Ecevit's yearning vocals of unrequited love. The single comes accompanied by the band's very first narrative video, a gorgeous clip shot in the forests of the Netherlands.
The new album 'Yol' will be released on 26 February 2021.

Altın Gün are:
Merve Dasdemir – vocals, keyboards
Erdinç Ecevit – vocals, saz, keyboards
Jasper Verhulst – bass
Ben Rider – guitar
Daniel Smienk – drums
Gino Groeneveld – percussion
********************************************************************************
Weblinks & social media:
Altın Gün
Instagram/ Facebook/ Twitter: @altingunband