AVRUPA TIMES (LONDON) Nazgul Shyngyssova, Doctor of Philology, Professor, the Head of Chair of UNESCO, International Journalism and Media in Society, Al-Farabi Kazakh National University wites for avrupa Times: In this regard, we are constantly improving and implementing innovative educational programs in the educational process. These programmes are focusing on international educational standards, i.e. the high level of professionalism of professor. In order to improve the quality of trainings to the level of the United States, Europe, Russia, etc; we improve  professional skills of professors and teachers of the department by organizing trainings with leading foreign universities and introducing innovative methods of education in the learning process.
The department employs several young professionals who have studied under the "Bolashak" program.

The Department of UNESCO, International Journalism and Social Media, along with the educational process, scientific and innovative work is active at the international level.
Founded in 1996, our UNESCO Department is the only department of journalism and communication in Central Asia. We cooperate with UNESCO departments at the international level. The UNESCO status of the department allows us to implement international level projects . For example, in 2018 we implemented the UNESCO / UN project of the International Communication Development Program. Under this project, we organized and conducted a two-day training seminar for teachers of 15 universities of the country on "Strengthening curricula on gender journalism in Kazakhstan." As a result of this event, 8 courses related to gender journalism were introduced in the educational process in the universities of Kazakhstan. During the project, with the help of specialists of the department, we translated UNESCO documents from English into Kazakh and Russian.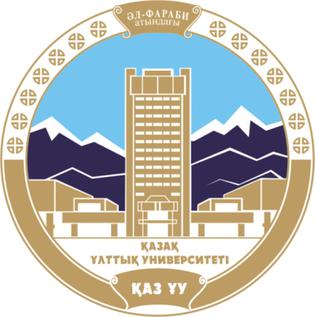 In 2019, we implemented a project in collaboration with the UN Women Kazakhstan. Under this project, we organized training seminars for journalists, editors, bloggers, journalists from various structures and representatives of NGOs in the regions of Kazakhstan, particularly in Western Kazakhstan and Kostanay.
We have established close ties with universities in the United States, Europe and Russia.  As a result of these collaborations, our students study at the Universities of Hong Kong, Columbia University, University of Oxford, Adam Mickiewicz University, Istanbul University, Barcelona School of Management and others. According to the program of the Ministry of Education and Science of the Republic of Kazakhstan, since 2011 more than 50 foreign professors, mostly from the US, became lecturers at our department. We have established close ties with the Institute of Journalism at Ohio University, as well as worked closely with Columbia University and Wyoming University to write research articles, jointly implement research projects, conduct research, and etc.  It shows that the Department is working in different directions.
Shyngyssova Nazgul
Doctor of Philology, Professor, the Head of Chair of UNESCO, 
International Journalism and Media in Society, 
Al-Farabi Kazakh National University