Within the scope of the campaign initiated to increase participation in the census in Britain, a delegation consisting of committee members of the British Alevi Federation, London Alevi Cultural Centre and Cemevi and Enfield Alevi Cultural Centre made a press release at the London Cemevi building before hitting the roads to visit Alevi community centres, regional associations and communities from Turkey that are in Britain.The delegation are planning on visiting the following Alevi community centres and communities from Turkey: Croydon, Brighton, Bournemouth, Newport, Liverpool,
Manchester, Glasgow, Edinburgh, Newcastle, York, Hull, Doncaster, Sheffield, Nottingham, Northamptonshire, Leicester, Harrow and Enfield respectively.
Main points from the chair of the British Alevi Federation, Israfil Erbil's statement: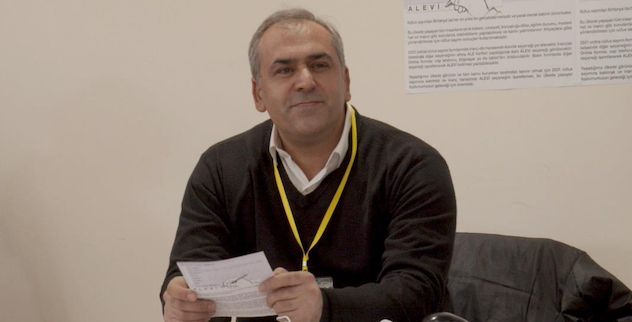 We have set out to say that Alevis exists, Alevism is a right and we exist. We will be visiting everyone in Britain in their cities. We have visited out Cemevis in Britain on different occasions over the past 12 years, but this time we have a different. We are setting off to say "we are here" in the census to be held on 21st March , so that our future generations will be honoured and proud of Alevism. Today is 5th March and we have 16 days until counting begins. We will continue our efforts to show that we are together in unity with everyone, as we have set help desks set up at Enfield Alevi Cultural Centre, London Alevi Cultural Centre and Cemevi and across Britain.Village and regional associations have taken on an important role in this process. I would like to thank the committee members of our associations individually.We want other beliefs, other cultures, non-governmental organizations, political institutions, unions, and everyone living in this country to recognize us with our Alevi identity.Since 2015 it has been officially recognised that Alevis exist, their place of worship is the Cemevi and their worship is the Cem. To fulfil the meaning of these statements we must demonstrate the size of our population.If we do not exist in the population, there is no meaning behind the rights we have received. When we get older, we want to receive the services that will be given to us in hospitals with our Alevi identity.In this country where education is given about all beliefs, we want Alevism to be recognized as belief, and for our children or anyone who wants to learn about our beliefs be able to ask for these lessons.
We want to benefit equally from all public services of this country. We want to use the time allocated to belief communities on the BBC and to benefit from accessing radio. We want our own culture, our own people, to get their share from the taxes we pay.Of course, all beliefs and identities are sacred. We come from a tradition and a philosophy that does not stray or exclude any belief or culture. Our elders said "people who do not look at everyone equally, are a rebel to Hak regardless of their position and knowledge" Yes, but we are here too, and we do not want anybody to see us above or below themselves. We want to be at equal levels. We have been ignored for centuries; we do not want to be ignored anymore.We want to live with our Alevi identity. The 10 minutes you give to the census forms is very important for shaping the future of our society. Filling out these forms is mandatory by law, but it should be doubly mandatory for us Alevis. We have to fill in these forms not justbecause they are required by British law, but because we have been ignored for thousands of years. We need to fill out these forms in order to leave important legacies to future generations.May Hakk bless everyone.With the principle of hand to hand, and hand to Hakk... With love...
Main points from chair of the London Alevi Cultural Centre and Cemevi,Zeynel Akdogan's statement :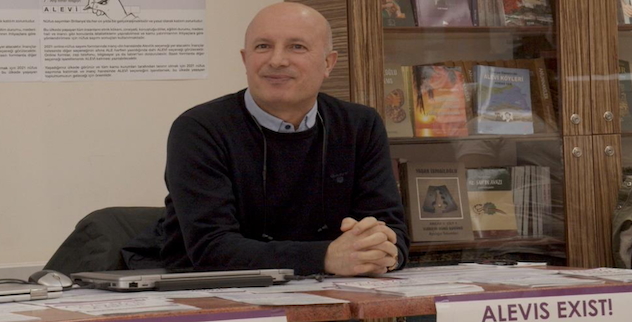 The first visit of the Federation within the campaign they have initiated throughout the UK is to London Alevi Cultural Centre and Cemevi. I would like to thank and welcome them.Due to the fact that the census forms are a bit detailed and long, our friends are ready to help everyone at the desks set up from 10 am to 5 pm so that nobody will have trouble filling out the forms.I am calling out to all our Alevi citizens, if you have difficulty filling in the forms yourself, let's fill them out here together.I also address all democratic, left, socialist groups and individuals. Let's all express our belief and ethnic identity in the census forms.I hope we will get a very good result and imprint our Alevi identity in the history of Britain. I thank everyone showing awareness.
With love.

 
Main points from, chair of the Enfield Alevi Cultural Centre, Zeynep Demir's statement: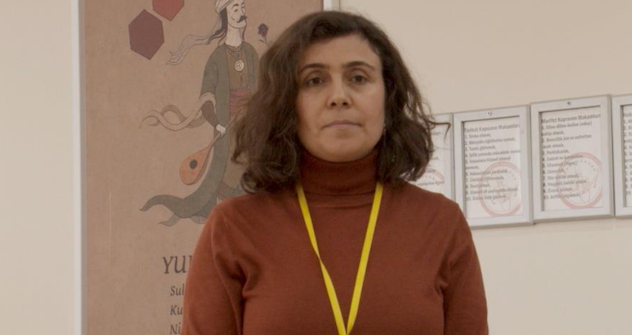 We had been struggling to survive for hundreds of years, somehow struggling to exist. Today we are fighting for identity. We were ignored, despised, murdered, massacred and exiled in every country we lived in. One of the exiles was to Britain, and we didn't do this by choice. We came here for many reasons. For 30 years we have been in the struggle of being an Alevi in Britain, we have been struggling to survive. We are in a struggle of being women. We struggle to exist in the countries we come from. We need identity as much as we need. bread and water.
It is an honour and a proud moment for all of us when writing Alevi in the religion section of the census today. We always wondered why we couldn't say we were Alevi even though we existed. Today is the day to say that we are Alevi with honour and pride.With love...