The Sochi International Film Festival and Awards (SIFFA) is staging its glittering annual UK Gala Awards ceremony to mark its 4th year, in full red carpet style with a première screening at City of London-based global law firm Pinsent Masons' HQ on Thursday 21st March, 2019.
The City of London cinematic celebration will show SIFFA'18 Best Début Award-winning movie 'Deep Rivers', a breath-taking tour-de-force played out in the wild Caucasian mountains, directed by Vladimir Bitokov, a rising movie talent from Russia's Caucasus.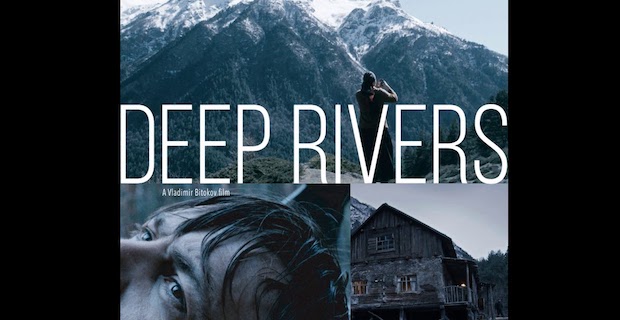 SIFFA stages its UK celebration in tribute to its prestigious 'Irida' statuette Award Winners at the main Festival in Sochi, which most recently ran from 11th – 16th December, 2018. The 'Irida' statuette is named after the Greek Goddess of rainbows.
The arrival in London's Square Mile of the Russian Black Sea resort of Sochi's most glamourous cinema festival is recognition of the importance SIFFA attaches to the centuries-old Anglo-Russian commercial ties cemented by Britain's and the world's foremost financial centre – the City of London. Pinsent Masons, a 400-partner global law firm which can trace its roots back 250 years to 1769, has supported RusFor – the Russian Speaking Legal Professionals' Forum – which is co-hosting this year's SIFFA UK Awards. RusFor acts as a platform for professionals to promote Anglo-Russian relations.
SIFFA's inspirational creator and President, Circassian poet and writer Luba Balagova, explained: "Artistic endeavour rises above daily routine to unite, entertain and nurture all of our peoples in Russia and Britain alike, and cinema does this remarkably well – it is an ideal medium because so many people can experience it, and for us to carry on in our mission to strengthen the artistic bridge between Russia and Britain, SIFFA will need solid financial support and investment and nowhere offers that more than The City of London – we are delighted to bring our show here," said Ms Balagova, a mother-of-two and naturalised Briton herself.
SIFFA's glittering Black Tie Gala night gets underway with guests arriving at 6pm at Pinsent Masons global HQ building in Crown Place, Eagle Street, close to Liverpool Street station. Invited guests to the hot-ticket event will take their places with an Awards ceremony and screening, followed by an After-Party.