EUROPEAN AGENCY (AVRUPA-AVA) LONDON-Europe Newspaper 31 December 2021 edition was published last night and distributed. Supermarket is available at Food Wholesale dealers.... For 21 years, our newspaper has been published and distributed weekly in London with excitement and enthusiasm.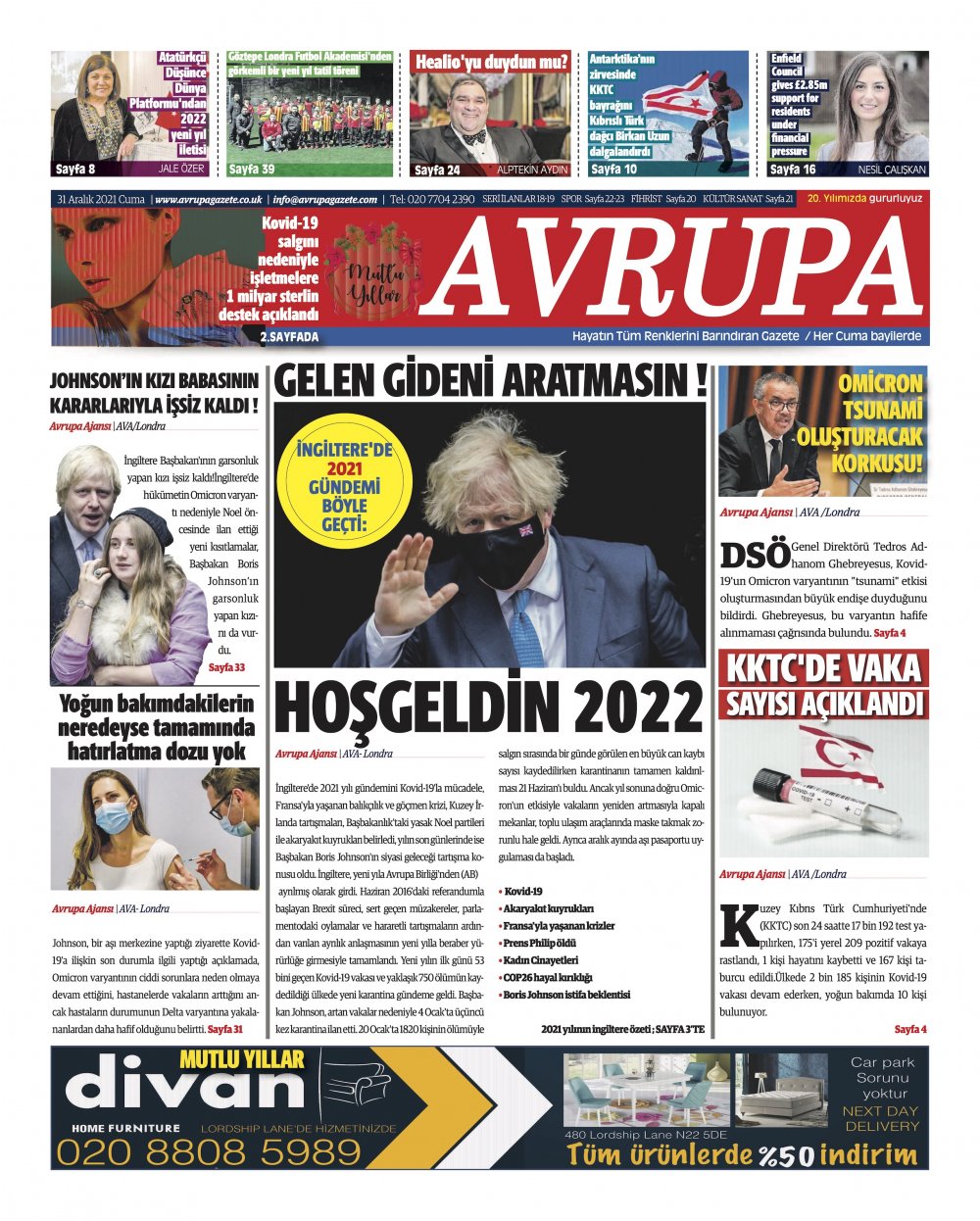 HELLO TO OUR 21. BIRTHDAY CLICK READ
OUR WHATSAPP NUMBERS FOR POSTING AN ADVERTISEMENT TO UK'S EUROPEAN NEWSPAPER:
07484 220 343
07483 889 405
CLASSIFIED  ADVERTISEMENT... FOR RENTAL, FOR SALE... ANKARA AGREEMENTS:
Reklam@avrupagazete.