The newly renamed Places for London has a programme to deliver homes and spaces where people feel proud to live, work and spend time in. Work already underway on site for thousands of homes, around half of which will be affordable. Around 95 per cent of its extensive retail and commercial estate is occupied by small and medium businesses. Places for London will also drive long-term change across the sector, in the areas of sustainability and skills. Places for London – Transport for London's (TfL) wholly owned commercial property company – today set out its new brand and programme, outlining how it is seeking to deliver homes and spaces where people feel proud to live, work and spend time in.
Speaking at the London Real Estate Forum, Graeme Craig, Director and Chief Executive of Places for London, set out the clear principles that will help guide the organisation in its future decision-making. Places for London is helping to solve some of the capital's biggest challenges and meeting its wider needs, including building new affordable housing, delivering new workspaces, and becoming more sustainable, with operating profits from recurring revenues being returned to TfL as a dividend to reinvest into the transport network.
Places for London's approach will be focused on partnership and inclusion, taking the role of a long-term steward across its sites.
Formerly TTL Properties Ltd, Places for London Ltd became financially independent of TfL in April 2022, taking forward TfL's commercial property activity without diverting any funding from transport. Its work will continue to support the Mayor of London's ambitions to make London a place that is open and welcome to all, from small businesses to those seeking to buy their own homes. The company was recently renamed Places for London Ltd to make it easier for people to recognise and understand the role it plays in the capital.
Across the capital, Places for London has identified capacity on its land for 20,000 homes, with the ambition to start on site on all of these by 2031. It is targeting 50 per cent affordable housing on average across its developments. Work has already started on sites across London for more than 3,350 homes, with more than 800 homes already completed.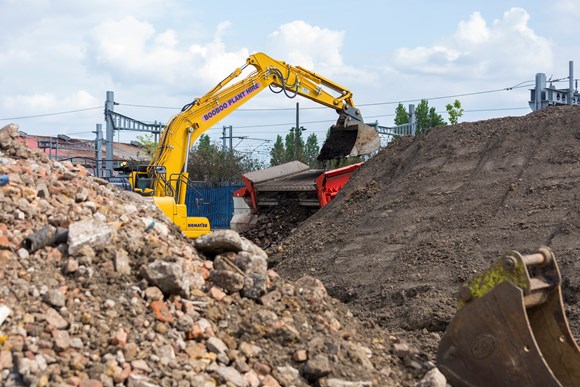 Places for London is already delivering on its ambition for homes and development in London, including:
Recently completed works at Blackhorse View where, working with Barratt London and London and Quadrant, it has delivered 350 new homes (50 per cent of which were affordable). With the first residents starting to move in during summer 2021, around three-quarters of the homes sold - through shared ownership, Help to Buy and private sale - have been to first time buyers and there were also a range of improvements delivered for the local community, including a new cycle hub
Commencing work with Barratt London at Wembley Park station, where more than 450 new homes are being constructed, with work by Countryside Partnerships and Peabody also underway at Barkingside Tube station to deliver 98 new affordable homes
Work also continues at Kidbrooke in Greenwich, where – working with Notting Hill Genesis – Places for London is on track to complete more than 300 homes next year as part of a wider development that will ultimately deliver 619 new homes, with 50 per cent affordable housing. The scheme complements other placemaking activity also underway in the area
Taking forward a number of schemes in partnership with leading residential landlord Grainger plc as part of Connected Living London, which focuses on delivering hundreds of 'Build to Rent' homes at Southall, Nine Elms, Montford Place and Arnos Grove

Signing a contract with Helical to see the delivery of around 600,000 sq. ft. of new high-quality and sustainable office space above or close to London Tube stations – with work on site envisaged to start late next year above the new Bank Underground station entrance on Cannon Street. These sites have full planning permission to deliver sustainable commercial office developments that provide exceptional workplaces for future occupants with high-quality amenities and positively impact the local community
Forming a strategic collaboration with Network Rail, aimed at accelerating the delivery of regeneration and development activity across London. With numerous stations between them, in addition to extensive retail, office and operational portfolios, both companies want to unlock land to make a stronger contribution - providing new affordable housing as well as supporting the wider economic growth of the capital
Working on a number of masterplan projects, including with Ballymore to create a new vibrant town centre destination in Edgware and with Earls Court Development Company to redevelop Earls Court. Work is also underway ahead of launching a search for a new partner for Places for London's residential-led site at the Limmo Peninsula to potentially deliver up to 1,500 homes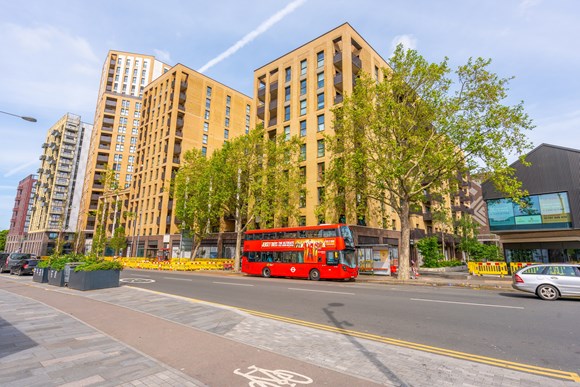 With retail forming a key part of the capital's economic recovery, Places for London will continue to focus its efforts and investment on its existing shops and arches, as a landlord that supports hundreds of businesses spanning across the capital. Around 95 per cent of the businesses on its estate are small and medium-sized enterprises (SMEs) and have increasingly diversified over the years, with food and beverage, leisure and creative enterprises joining industrial and automotive businesses across the estate.
In the coming years, a range of works will be carried out to get the best out of the commercial estate, focusing on energy efficiency, sustainability and improving the areas around commercial units to make them more inviting for businesses and their customers. Plans are underway for a major refurbishment project in Kilburn to repair and modernise eleven arches and the surrounding mews area to enhance the public realm and create a centre for community and cultural diversity. Places for London also aspires to provide incubator spaces as part of the portfolio, attracting new businesses and supporting existing ones to grow and thrive.
Graeme Craig, Director and Chief Executive Officer at Places for London, said: "As Places for London, we are excited to be taking the next step on our journey as we make London a better place to live, work and spend time in. With a clearer name, we will continue to build on our existing track record of delivery, while also focusing our efforts on transitioning from being simply one of London's biggest landowners to becoming one of its most important place-makers.
"Not only will we be building new homes, workspaces and retail spaces, enabling our capital to thrive, we will be taking every opportunity to deliver transport. This will be achieved by both generating revenue that can then be returned to TfL and reinvested in the transport network, as well as through our developments themselves, which aspire to create wider improvements for those in the local community too."
Tom Copley, Deputy Mayor for Housing, said: "It's really exciting to see the newly re-named Places for London setting out its mission to help solve some of the capital's biggest challenges in a sustainable way, including building new social and other genuinely affordable housing and supporting small businesses. From improving public spaces to reinvesting in public transport, Places for London's ambitious programme will help make London a city that is open and welcome to all."
Professor Greg Clark CBE, Chair of TfL's Land and Property Committee, said: "Transport and property have always been closely intertwined, from Metro-land to the Elizabeth line, in shaping the potential of any place, not least London. Our capital is facing an array of challenges, including the climate emergency, housing shortages and working out how best to create a city that embraces both its history as well as the opportunities that the future has to offer. Places for London will play a vital role in addressing these issues head-on, as London's newest great estate, acting with integrity as one of capital's most significant landlords, developers and as a convenor of public land."
Helen Gordon, Chief Executive Officer at Grainger plc, said: "Places for London's programme of delivery will make a very real and positive difference for Londoners. Through our long-term partnership, Connected Living London, we are pleased to be delivering almost 1,600 much needed new quality rental homes across London, in a great example of what can be achieved when the public and private sector collaborate."
Grace O'Connor, Commercial Real Estate apprentice at Places for London, said: "Through the work Places for London has been doing with schools, I got the opportunity to be part of a shadow board for its scheme next to Blackhorse Road station. I got to visit the construction site in progress, learn more about the project on my doorstep as well as meet and present to the team who have actually worked on the development itself. These experiences inspired me to apply for my apprenticeship at TfL, where I am now actually getting the chance to work within the property industry, as I realised I wanted to get hands-on experience, while also studying for a degree."
As well as developing and managing buildings and spaces, Places for London also wants to support the capital so that it can prosper and become more sustainable. Across all its developments, it will be working to drive positive social impact, promoting economic development, and embodying environmental stewardship. As a member of the Better Buildings Partnership, Places for London is also committed to publishing a Net Zero Carbon Roadmap for its portfolio, which will take into account TfL and the Mayor's commitment to being net zero by 2030.
Its construction skills programme is also helping thousands of people take their first steps in the construction industry or help move them into the next chapter of their career. Since 2020, nearly 5,000 people have received training through its network of centres across the capital and more than 1,500 have already been helped into paid work. Places for London is also working with schools all over the capital to help hundreds of young people understand the vast range of roles across the built environment sector and inspire them to become the next generation of city-shapers and place-makers.
For more information about Places for London, please visit: https://www.placesforlondon.co.uk/