LONDON (14 September 2022) --- Homeware brand, Karaca, has collaborated with the globally renowned designer Hussein Chalayan to create a limited-edition range of architecturally inspired tableware. With a sculptural, minimalist aesthetic, and crafted from fine pearl, this exciting new collection of dinner and breakfast sets is a world first. Karaca X Chalayan is launching at Design London on 21-24 September 2022. Comprising two six-piece sets, for dinner and breakfast, the collection's elegant, yet simple designs cater for today's lifestyle choices. The Digital Pearl single dinnerware set, made from ground pearl, exhibits Chalayan's artistic vision. Each piece stacks together perfectly to create an eye-catching pyramid, that's both functional and contemporary. Furthermore, it's irresistible to hosts looking to add a touch of playful performance to their dinner table.The Poly Breakfast set, made from porcelain and in white, black, and beige, reflects Chalayan's modern perspective. The concentric circles allow plates and cups to be linked with one another in different ways, giving consumers the creative freedom to shape their breakfast table according to taste.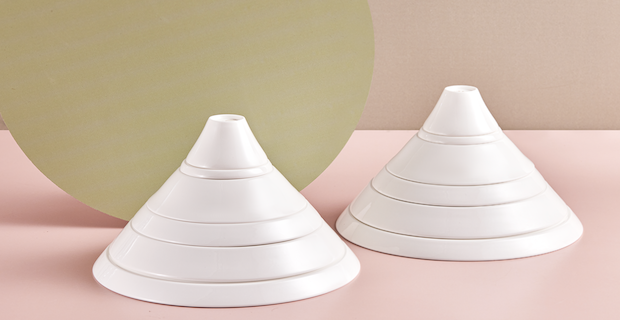 Hussein Chalayan notes: "Our idea with this collection was to foster a playful and interactive relationship between the user and the form. The Digital Pearl set can be used vertically where the plates and cups overlap to form a pyramid shape. Setting the pyramid on your table adds an architectural, graphic dimension to your dining experience. Meanwhile, The Poly Breakfast set is an interweaved collection. The products can be combined and displayed in a multitude of ways, each time creating different shapes and forms depending on the preference of the individual".
 
Fatih Karaca, CEO of Karaca, comments: "We are delighted to collaborate with Hussein Chalayan in executing his vision for this elegant tableware collection for Karaca. The collection embodies Chalayan's minimalist approach to design, augmented by his feel for fashion, art, and architecture. As a world first for using fine pearl in dinnerware, we look forward to showcasing the collection at the upcoming Design London."
 
Karaca X Chalayan was awarded Best Tableware at the Wallpaper* Design Awards 2022.
 
The Karaca X Chalayan collection is now available at karaca.uk and soon will be available at Karaca's first UK store, launching in London's Islington Square this November.Karaca will be exhibiting Karaca X Chalayan at Design London on 21-24 September 2022, at stand D32 in the Pavilion.



Karaca
 
Karaca is a kitchen, tableware and home textile company founded in 1973 in Turkey. Introducing its high-quality porcelain, cutlery, and cookware to the domestic market in its early years, Karaca has since expanded its operations globally while growing its range of products.
 Karaca continues today with innovative, design-led products in dining, cooking, small appliances, and home categories that include bathing, bedding, and accessories. With the vision to become a global leader in its market, Karaca continues to operate with 600 stores, 2,500 concessions and online shopping channels spanning three continents, with the majority based in Europe.
 
Hussein Chalayan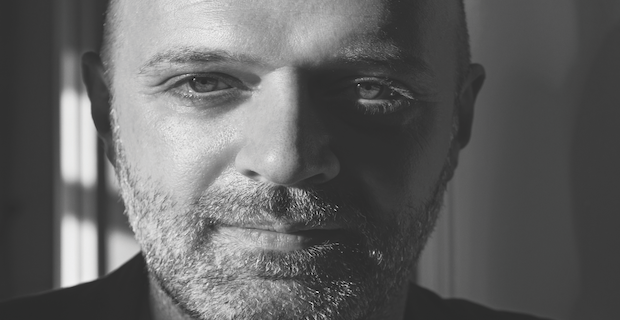 Hussein Chalayan MBE is a designer famed for his meticulous and multi-disciplinary approach, innovative design, and minimalist aesthetic. His beautifully tailored, often futuristic, collections push boundaries, including his memorable Autumn-Winter 2000 show where home furnishings transformed into garments. Born in Nicosia, Chalayan graduated from Central St Martins College of Art and Design in London in 1993. British fashion boutique Browns bought up his graduation collection to exhibit in their window. He soon established his independent design label in 1994 and by 1997 was designing TSE's New York Collection.His contribution to the fashion industry is widely recognised. Twice voted British Designer of the Year, Chalayan was named one of the top 100 fashion icons of all time by Time Magazine, and in June 2006, he was awarded an MBE. His work appears in some of the most famous museums in the world, including the Victoria and Albert Museum, and is worn by fans of bold fashion, from Björk to Lady Gaga. He was appointed Head of Fashion at the University of Applied Arts Vienna in 2014, a post he held for five years.