AVRUPA TIMES/LONDON-Incremental rates of tax are only payable on the part of the property price within each band. An extra 3% rate (4% in Scotland) applies to purchases of additional residential property above £40,000 and all corporate residential properties. England & Northern Ireland: Stamp duty land tax. On the transfer of residential property*. On the transfer of non-residential property. * First-time buyers pay nothing on the first £300,000 for properties up to £500,000.
STAMP DUTY, PROPERTY TAXES. 
A 5% rate will also apply between £300,000 and £500,000. For residential purchases by 'non-natural persons' over £500,000 a rate of 15% applies, subject to certain exclusions.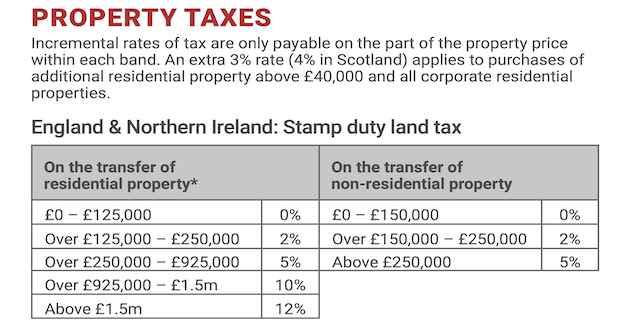 HERE IS THE FULL TAX CARD 2022/23 PLEASE CLICK FOR FULL DETAILS AND TABLES
For more info please call  020 8886 9222 or visit www.accountingdirectplus.com send an e-mail to  [email protected]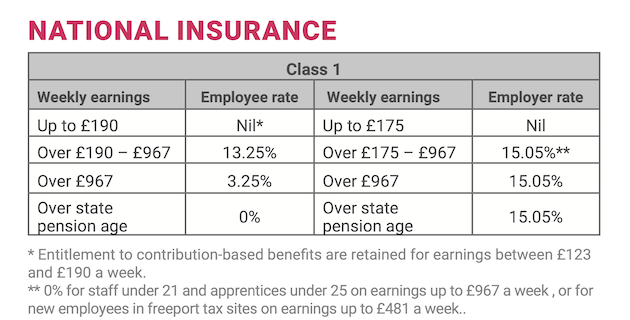 ACCOUNTING DIRECT PLUS 
ADPL is one of the leading accountancy firms in the country. Over the course of 20 years, we have collated an unrivalled knowledge, unparalleled attention to detail and unmatched service for our clients.ADPL determined to maintain our proud reputation of reliability & efficiency. Your business & finances deserves someone that values its integrity as much as you do. Join ADPL vast London support network and find out how our team can immediately transform the way you do business.
HERE IS THE FULL TAX CARD 2022/23 PLEASE CLICK FOR FULL DETAILS AND TABLES
For more info please call  020 8886 9222 or visit www.accountingdirectplus.com send an e-mail to  [email protected]