More than a quarter of all Greater London boroughs are now backing fair tax. The Councils for Fair Tax Declaration commits cities, towns and districts to doing the right thing, requiring greater transparency from suppliers and joining calls for rules to change so that they can do more to tackle tax avoidance when buying goods and services from supplier businesses.Enfield Council's Cabinet Member for Finance and Procurement, Cllr Tim Leaver, said:"Local authorities should take the lead in promoting good tax conduct. Enfield Council is committed to the key principles of the Fair Tax Declaration and will always lead by example. By becoming a Fair Tax Council, Enfield will join the call for more meaningful powers to tackle tax avoidance, as well as committing to the highest standards of tax conduct in our own affairs."Polling* commissioned from ICM by the Fair Tax Foundation found that two-thirds (66 per cent) of the public agree the government and local councils should consider a company's ethics and how they pay their tax as well as value for money and quality of service provided, when undertaking procurement.The UK as a whole is estimated to lose around £17 billion in corporation tax receipts every year as a result of multinational profit shifting alone. Aggressive tax avoidance negatively distorts national and local economies and reduces contributions that support vital public services on which we all rely.


Mary Patel, Networks Manager at the Fair Tax Foundation said:  "We're delighted to see Enfield Council standing up for responsible tax conduct by supporting the Councils for Fair Tax Declaration.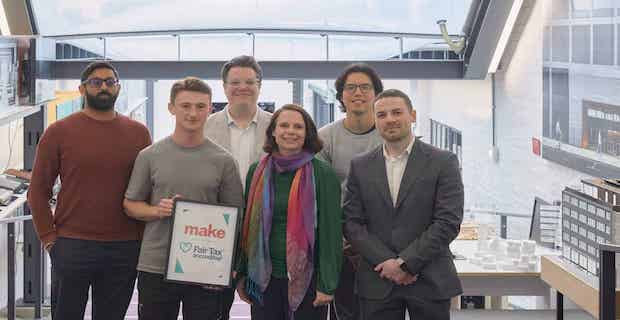 "Together with our Fair Tax Councils, we are calling on the UK Government to change the rules so local councils and other public bodies can reward supplier businesses that pay tax fairly and transparently."
 The resolve to register as a Fair Tax Council was made in a motion at the Council meeting on 14 June.