George Washington has been voted 'Britain's Greatest Enemy Commander' in the National Army Museum's nationwide poll.
After months of fierce online voting, in which Napoleon, Rommel, Collins, Atatürk and Washington have all vied for the top spot, the deciding votes were cast at a specially convened speaker day at the museum on Saturday.
Washington, who was the first president of the U.S, won with 30 votes, beating off his nearest rival by 16 votes.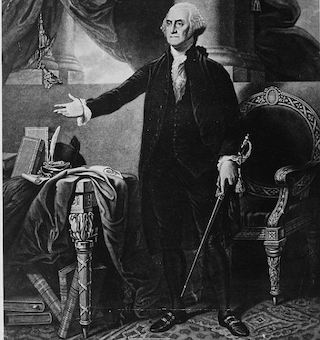 Britain's greatest foe: The first president of the U.S, George Washington. This painting of him is by Gilbert Stuart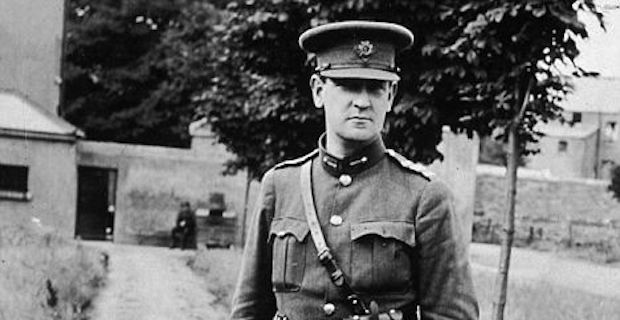 Michael Collins, leader in the Sinn Fein movement, dressed in the uniform of Commander-in-Chief of the Irish National Forces
Coming in second was Michael Collins with 14 votes, followed by Napoleon Bonaparte on 12, Erwin Rommel with seven and Mustafa Kemal Atatürk with just four.
The final vote concluded a hard-fought contest launched by the Museum back in February, which asked the public to vote online for their top foe.
From its launch on February 13 to its close on March 31, the online voting site attracted almost 8,000 votes and over 300,000 web hits, the museum said.
The top five commanders, as determined by the online poll, then went forward to be represented at the all-day speaker event, where expert guests voted George Washington as the ultimate foe.
The poll was created to highlight the achievements of Britain's most celebrated enemies and to draw attention to some of our lesser-known adversaries.
In assembling the shortlist the main criterion was that each commander must have led an army against British forces in the field of battle - which saw the exclusion of some political enemies, like Adolf Hitler - and that they must fall within the museum's historical remit - from the 17th century onwards.
The museum, which is in Chelsea in London, said the final selection demonstrates the global nature of the British Army's deployments throughout the centuries,
Other commanders who didn't make the final five included Louis Botha, first Prime Minister of the Union of South Africa, who fought a guerrilla campaign against British rule in the early 1900s, and Tomoyuki Yamashita, who was a general in the Japanese Army during the Second World War.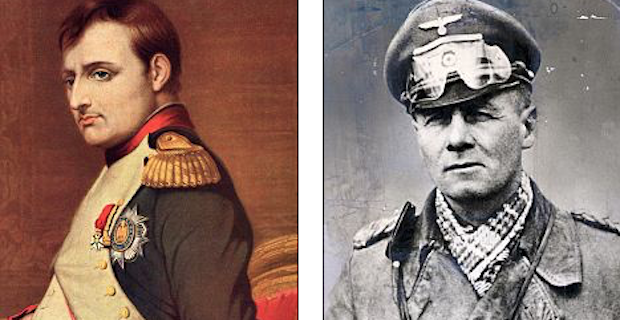 Legendary leaders: Napoleon, left, and Field Marshall Rommel, right, came third and fourth respectively in the poll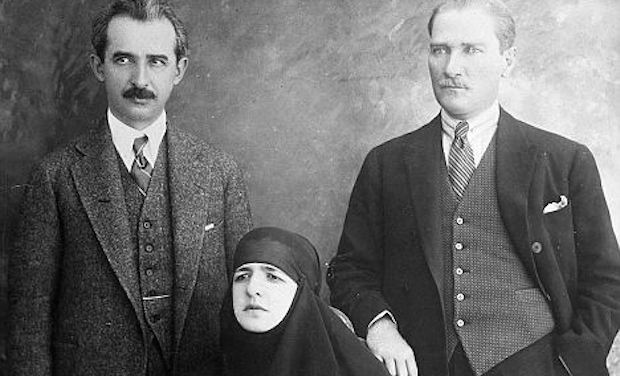 'Father of Modern Turkey': Mustafa Kemal, right, with his wife and Ismet Pasha
Source: Daily Mail