At least nine people were killed and 47 others injured when a high-speed train crashed into a pilot engine traveling along the same rails in the capital Ankara, Turkey's transportation and infrastructure minister said on Thursday.
Nine people were killed, including three mechanics, while 47 others were injured, Cahit Turhan said.
The head-on collision between the high-speed train and the pilot engine, which was returning from checking the rails, occurred around six minutes after the first' departure from Ankara terminal at 06.30 (0330GMT), Turhan added.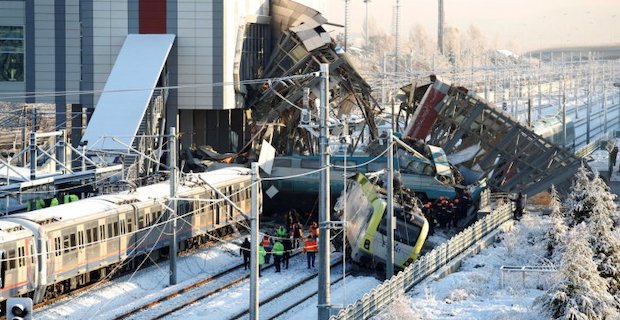 He also said that there is no injured under wreck.
After the crash a pedestrian overpass also collapsed onto some of the train cars, according to the Ankara governor's office.
The train was en route to Konya in central Turkey.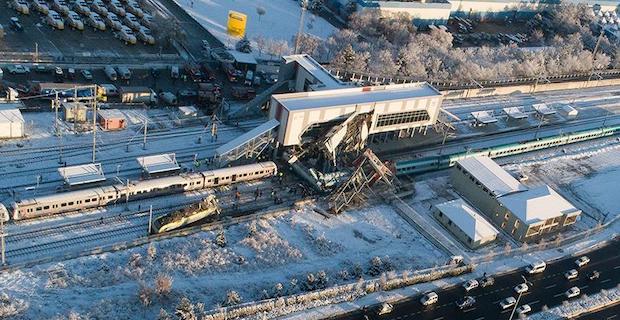 Meanwhile, President Recep Tayyip Erdogan has been informed about the accident by Turhan and Interior Minister Suleyman Soylu.
Erdogan urged all units to be mobilized into the accident.
He also expressed deep sadness over the loss of lives and wished the speedy recovery for the injured.
Prosecutors have launched an investigation into the cause of the crash.