Turkish Republic of the Northern Cyprus President Ersin Tatar stated that the call by UK Parliamentarian, former minister and Conservative Party leader Iain Duncan Smith for direct flights to be initiated between the TRNC and the UK is a manifestation of rational politics from a human rights perspective that is far from dogmatic obsessions.President Tatar evaluated British MP Smith's call for direct flights from the UK to the TRNC.
According to the statement issued by the TRNC Presidency, President Tatar said:

"Direct flights will not only go beyond facilitating hundreds of thousands of Turkish Cypriots and British nationals who live in the TRNC and the UK, who are demanding to travel directly between the two countries but this understanding will also facilitate the enhancement of historical, social, cultural and economic relations between the two countries, and it will also address the fundamental human rights issue.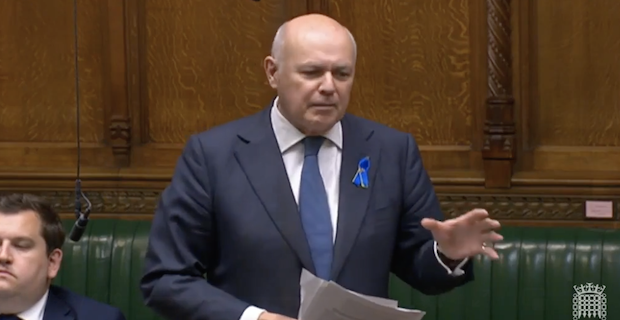 As one of the guarantor powers, the UK has important obligations and must fulfil these obligations with an objective understanding.
The new terminal building of Ercan Airport, which is contemplated to be in service soon, will comply with international civil aviation requirements and satisfy all standards, thus also making our airport technically better prepared for direct flights."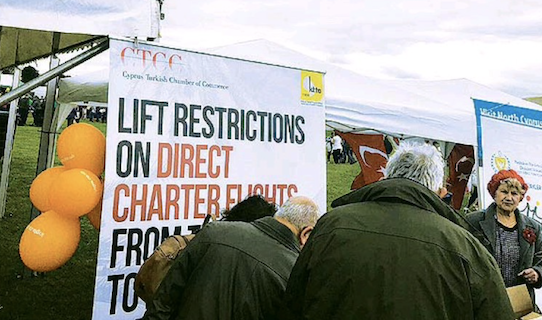 A ruling Conservative Party lawmaker on Thursday called for direct flights from the UK to the Turkish Republic of Northern Cyprus (TRNC).
Iain Duncan Smith sent a video message to the Turkish Cypriot community living in the UK as part of the sixth Cyprus Turkish Culture Festival held in the capital, London.In his message, Smith pointed out that Turkish Cypriots living in the UK cannot travel to the TRNC by direct flight, and called for the launch of direct flights to the TRNC.
"I will continue to talk to the government to see if we can resolve this very simple matter, and we should try to do that," he said.
Since the UK does not recognize the TRNC as an independent state, there are no direct flights from the country to the TRNC. Turkish Cypriots living in the UK can fly to the TRNC via Türkiye or the Greek part.Turkish Cypriots have launched a petition titled "Allow direct flights to TRNC" many times.After the campaign exceeded 10,000 signatures, the British parliament announced in a statement they had no plans to organize a direct flight to the TRNC.