PSNI officers injured in south Belfast riot. Petrol bombs, bricks and bottles were thrown at police during sustained rioting in the Sandy Row area of Belfast on Friday night.The Police Service of Northern Ireland (PSNI) said eight officers were injured and seven people arrested.Up to 100 people had gathered in the Shaftesbury Square area where a loyalist protest had been expected. Trouble began before 20:00 BST, when fireworks and other missiles were thrown at police.
Speaking on Friday night, Belfast's PSNI District Commander, Ch Supt Simon Walls, called for calm after a "small local protest developed into an attack on police".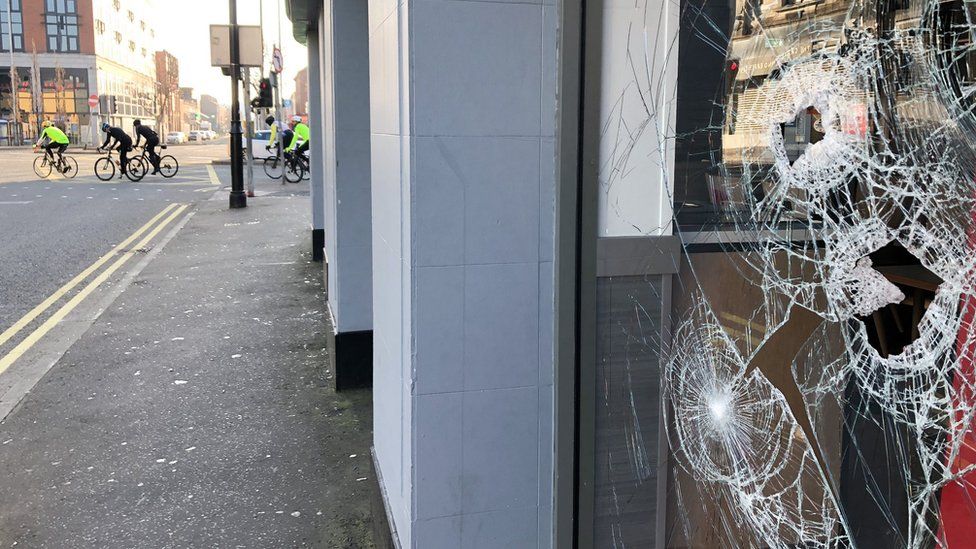 He said objects that had been thrown at officers included "heavy masonry, metal rods, fireworks and manhole covers".
Ch Supt Walls said the eight injured officers had sustained "burns, head and leg injuries".
"I am appealing to all those involved to stop this appalling behaviour immediately.
"Police are trying to protect those living in the Shaftesbury Square, Donegall Road and Sandy Row areas and it is completely unacceptable that my officers are coming under sustained attack.
"I would encourage anyone who has influence to use it now and stop the rioting before anyone else is injured, or worse."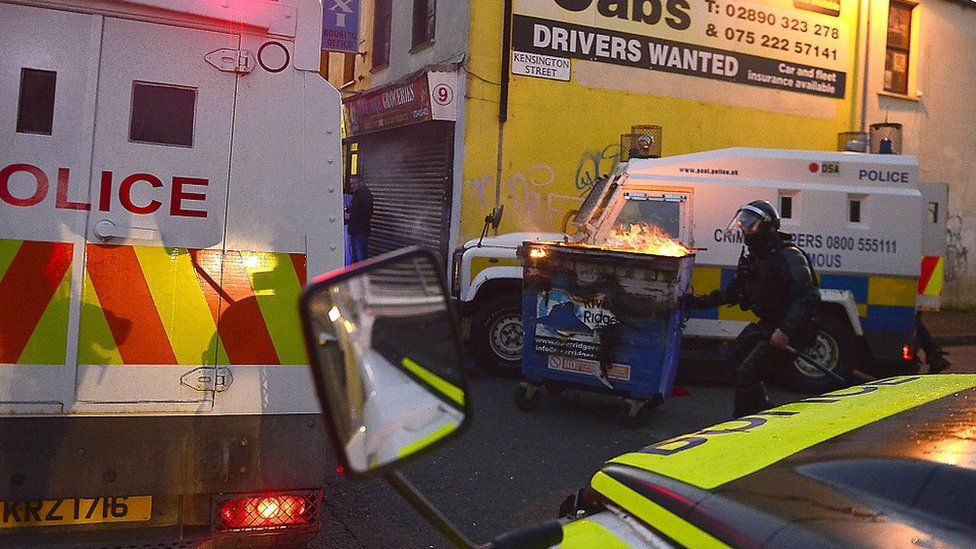 A small crowd of protestors also gathered in Ballymena at the Larne Road Link, which was closed by police along with the Crebilly Road.
One photographer was injured by flying glass. Some shops and businesses have been damaged.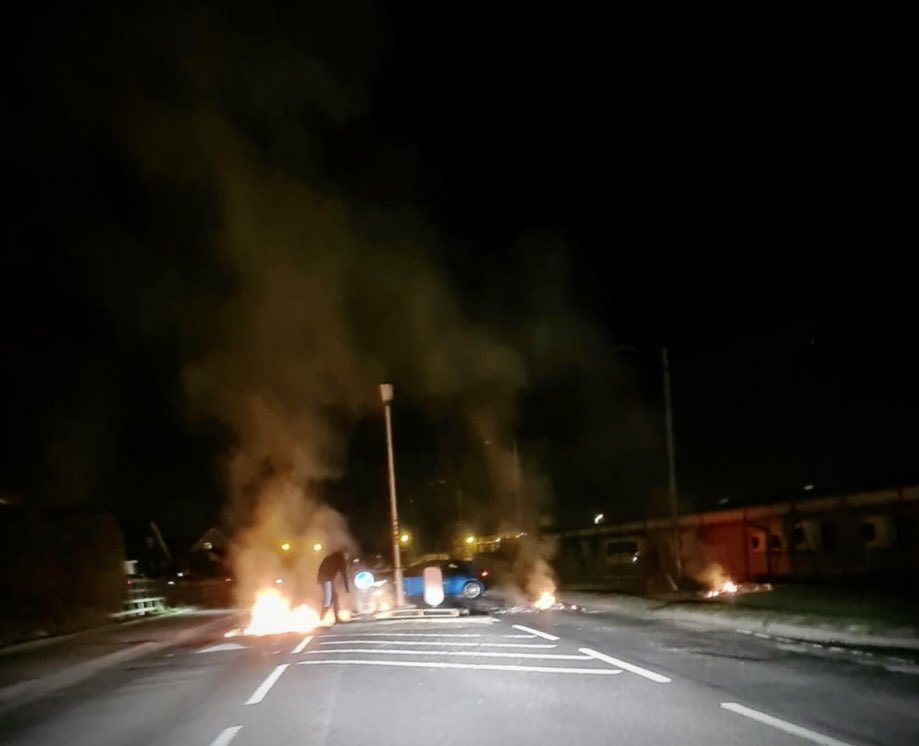 At the start, about 12 police vehicles and officers in riot gear corralled rioters into Donegall Road.A line of police jeeps then blocked access at the junction of Bradbury Place. Dozens of protestors hurled bricks and bottles and a bin, which was set alight, was pushed up against a police vehicle.