Turkish athlete Sevilay Ozturk won bronze medal at World Para Swimming Championships 2019 on Thursday. 
Ozturk scored 47,35 seconds in 50-meter butterfly style at the championships held in London, the Youth and Sports Ministry said in its website.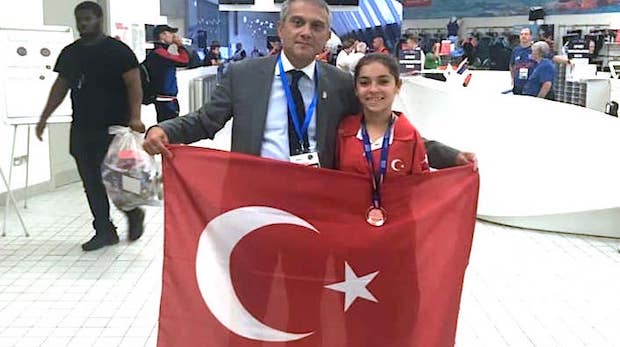 Sumeyye Boyaci, another Turkish paralympic swimmer, ranked sixth at the same competition with 47,85 seconds, while Beytullah Eroglu followed her at the seventh spot. 
Youth and Sports Minister Mehmet Muharrem Kasapoglu issued a statement to congratulate the athletes.
"At the World Paralympic Swimming Championship held in England, our athletes who successfully represented our flag are achieving great successes to make us proud," Kasapoglu said.
"I would like to congratulate our national athletes and express my gratitude to all those who contributed to this valuable success. I wish success to my other brothers who are competing in the championship," he added.