Football shows were pulled at the last minute on Saturday after presenters and commentators walked out in support of Match of the Day host Gary Lineker.Match of the Day was reduced to a 20-minute edition.Lineker was suspended after criticising the government's controversial asylum policy. But Mr Davie denied the government pressured him into the move.As well as having no presenter, Match of the Day on BBC One on Saturday night was broadcast without commentary, and pundits Alan Shearer and Ian Wright did not appear.The programme was also without its famous theme tune and opening credits. The show started with a graphic reading "Premier League Highlights" before launching straight into clips from the Bournemouth v Liverpool game - the usual commentary replaced by the sound of the crowd. 
Mr Davie admitted it had been a "difficult day" for the corporation but said "we are working very hard to resolve the situation".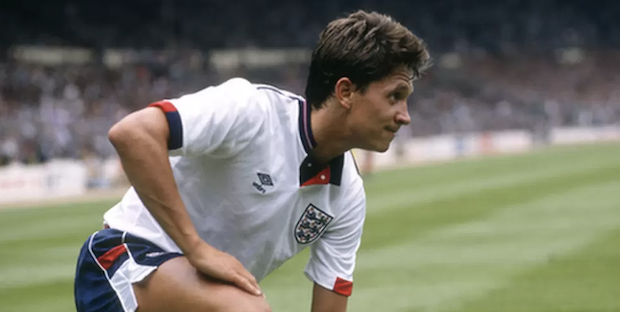 Interviewed by BBC News, Mr Davie said "success for me is getting Gary back on air and together we are giving to the audiences that world-class sports coverage which, as I say, I'm sorry we haven't been able to deliver today".The director general said he would "absolutely not" be resigning but admitted "this has been a tough time for the BBC".
He said there had been no "pandering" to any political party amid accusations from opposition parties that BBC executives had bowed to pressure from Downing Street and ministers over the anti-government tweet.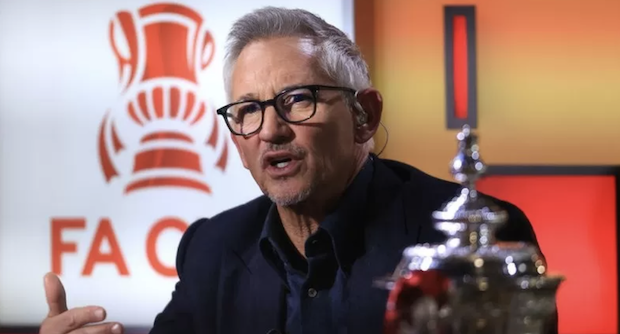 Mr Davie said Lineker had been asked to "step back" after getting "involved in party political matters". He added he was prepared to review impartiality rules for freelance staff like Lineker.In the Sunday Mirror, Lineker's son, George, is quoted as saying he thought his father would return to presenting Match of the Day. However, George said "he [Lineker] won't ever back down on his word".Commenting on the Illegal Migration Bill on Tuesday, Lineker called it an "immeasurably cruel policy directed at the most vulnerable people in language that is not dissimilar to that used by Germany in the 30s".His suspension on Friday triggered a wider debate about BBC impartiality, the government's asylum policy and the position of the broadcaster's chairman Richard Sharp.It also led to an unprecedented day of turmoil for the BBC's sport operation, with staff including some of the most recognisable faces and voices associated with its football coverage downing tools.On a day which should have featured morning to evening football programming on TV and radio, the BBC was forced to air re-runs of programmes or play podcasts on Radio 5 Live to plug gaps in the schedule.Football Focus was due to air at noon but was pulled when host Alex Scott tweeted it "doesn't feel right going ahead with the show today" an hour-and-a-half before it was due to start.Final Score was axed from the 16:00 slot when host Jason Mohammad told the BBC he was refusing to present.Radio 5 Live's regular Saturday morning show Fighting Talk was cancelled when staff boycotted, a decision host Colin Murray said was "taken by the entire... team and myself".Fans tuning in to follow the afternoon's action on TV were met with re-runs of Bargain Hunt and The Repair Shop.At one point, 5 Live resorted to replaying old pre-recorded material.Before Match of the Day aired on BBC One at 22:20, a continuity presenter told viewers: "We're sorry we're unable to show our normal Match of the Day, including commentary tonight, but here now is the best action from today's Premier League matches."