Ministers have already abandoned the controversial proposal, after an outcry from opposition and some Tory MPs.But an objection by Christopher Chope meant a motion to confirm the U-turn could not be approved.The motion was put to a vote late on Monday, without being debated. The government will bring it back for a vote and one-hour debate on Tuesday.Minister sorry for Standards Commissioner remarks. The government attempted to overhaul MPs' standards system earlier this month, alongside blocking Tory MP Owen Paterson's suspension for breaching Commons lobbying rules.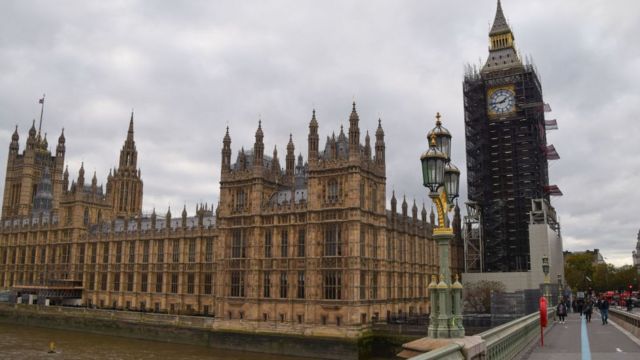 Mr Paterson, the MP for North Shropshire, has denied any wrongdoing and called an investigation into his conduct unfair. He has since resigned as an MP.
By approving Monday's Commons motion, MPs were expected to approve findings of a report against him, which would have suspended him for 30 days if he had remained in his post.
Backbench MP Mr Chope shouted "object" in the Commons chamber, meaning it could not be put to a vote under Commons rules.
'Misery and failure'

Mr Chope has not stated publicly his reasons for objecting. It is thought he wanted time to be allocated for a debate on the issue.He has also stepped in on other occasions to block legislation being passed without a debate.The SNP's shadow Commons leader Pete Wishart said attempts to settle the matter for the Conservatives had ended "in misery and failure".Shadow Commons leader Thangam Debbonaire accused the Conservatives of failing to "clear up their own mess".