As part of the London Festival of Architecture, Enfield Council has curated an interactive map of the borough to help residents and visitors explore the borough's diverse range of public spaces and buildings.
The map of placemaking projects includes self-guided tours of Enfield Town and Edmonton, and also highlights other exciting locations that show how the Council cares for the communities, environment and buildings.
Stops on the tours include mixed-use regeneration schemes, community projects, new homes and historic landmarks. The tours also highlight projects such as wetlands schemes, rain gardens and the work of local public artists produced during the coronavirus pandemic.
Enfield Council's Leader, Cllr Nesil Caliskan, said: "This is a really great opportunity to explore the borough and to demonstrate how Enfield Council values responsible design. We have strived through many placemaking projects to create an inclusive and caring built environment that reflects the diversity and strength of our communities."
Cultural highlights include the artists' pedestrian crossings that were created in June 2020 as the borough was still feeling the impact of the coronavirus pandemic; a mural by King Owusu on Fore Street, an area that has secured funding from the Mayor of London to improve and revitalise public spaces; and hoardings by Enfield artists Adam David, Karen Rubins and Duncan James that reflect the aspirations of Enfield Council's £6 billion, 25-year Meridian Water regeneration programme that will bring 10,000 homes and thousands of new jobs to the borough.
Those interested in architecture and the built environment will not be disappointed by the opportunity to visit Dujardin Mews by Karakusevic Carson Architects and Maccreanor Lavington Architects and Enfield Town Library by Shepheard Epstein Hunter, both award-winning projects. For local heritage, where better to visit than the magnificent Forty Hall with a long history that stretches back to the 17th century.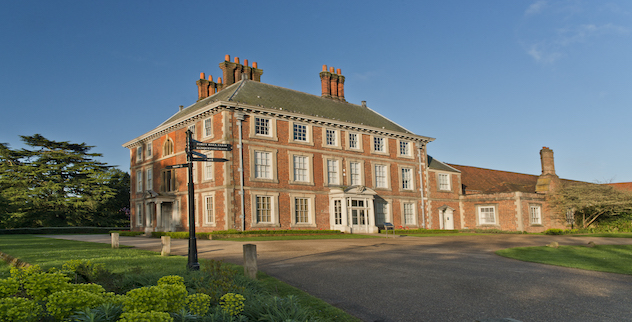 The full list of locations and the map can be viewed at www.enfield.gov.uk/LFA. The tours are suitable for anyone on a bike, walking and for those with young children, buggies or using a wheelchair.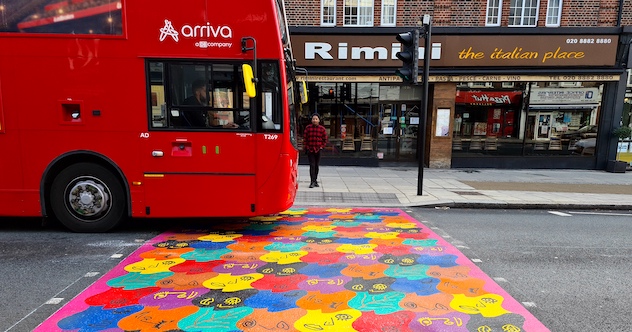 The London Festival of Architecture is the world's largest annual architecture festival. This year's festival takes place during June and there will be a mixture of covid-secure programmes across the city, along with other digital events.