Researchers looked at official health data from the last decade and found almost a third of 16 to 24-year-olds in 2015 said they didn't drink, compared with around one in five in 2005.
Non-drinking was found across a broad range of groups, suggesting it was becoming "more mainstream".
Binge drinking rates also decreased - from 27% in 2005 to 18% in 2015, based on Health Survey for England figures.
Almost 10,000 people were questioned, with the results demonstrating a clear decline in consumption of alcohol among young adults.
The new research, published in the medical journal BMC Public Health, revealed that the proportion of 16 to 24-year-olds who do not drink alcohol has increased from 18% in 2005 to 29% in 2015.
Just 28% admitted drinking above the recommended limits, compared with 43% a decade earlier in 2005. 
And the number of lifetime abstainers also increased significantly, from 9% in 2005 to 17% in 2015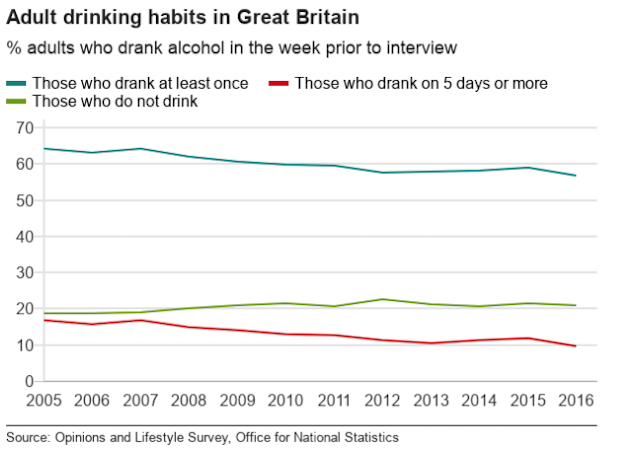 It echoes recent findings by the Office for National Statistics which determined that the number of adults who said they drank alcohol was at its lowest level since surveys began in 2005.
Lead researcher Linda Ng Fat described the trend as "stark" and "widespread".
"Increases in non-drinking among young people were found across a broad range of groups, including those living in northern or southern regions of England, among the white population, those in full-time education, in employment and across all social classes and healthier groups."
"The increase in young people who choose not to drink alcohol suggests that this behaviour maybe becoming more acceptable, whereas risky behaviours such as binge drinking may be becoming less normalised."
Overall alcohol consumption: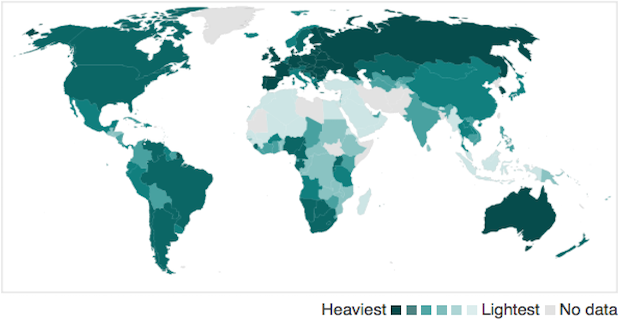 Countries and their favourite type of alcoholic drink: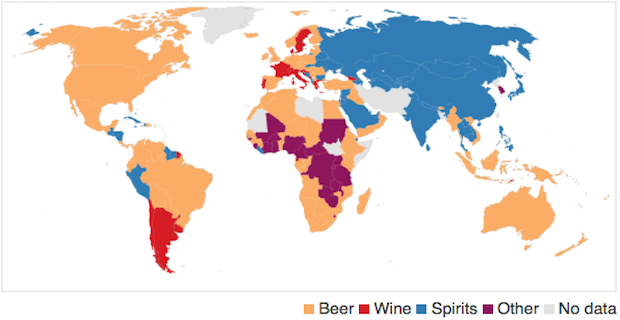 BBC NEWS