The Turkish economy offers opportunities to British businesspeople in the automotive, chemical, defense, energy and IT sectors, the head of Turkey's Investment Office said Wednesday. Turkey has enormous opportunities for British businesses, said Arda Ermut, speaking at the U.K.-Turkey Business Forum in Istanbul. The forum was organized by the Turkish British Chamber of Commerce and Industry (TBCCI) in association with Turkey's Investment Office and Foreign Economic Relations Board (DEIK).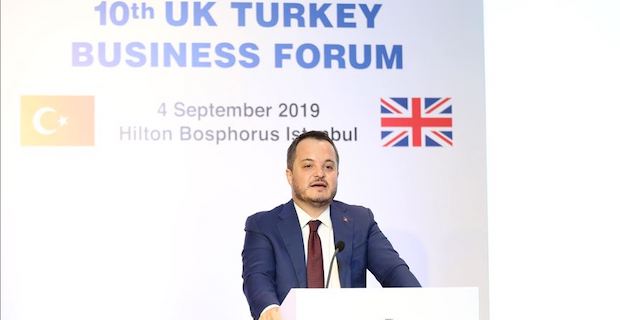 Discussions related to technology, finance, infrastructure, energy, manufacturing, construction and post-Brexit perspective were held at the forum. Ermut assured that foreign investments were secure in Turkey with a host of reforms brought in. He noted that Turkey with its young population and strategic location is a magnet for investors.
"Turkey attaches great importance to foreign direct investments (FDI)," he said. He said that Turkey was one of the most FDI attractive countries in the world despite fluctuations in the second half of last year.
"American, European and Asian companies invest in Turkey," he added.
Alderman Emma Edhem, chairwoman of TBCCI, said that Brexit opens opportunities for Turkey-U.K. relations.
She noted Turkey is an important investment center and has several advantages such as labor force, geographical location, energy corridor and low taxes.
Dominic Chilcott, the British ambassador to Turkey, also underlined that the Turkish economy offered opportunities for foreign investors.
Remzi Gur, chairman of the Turkish British Business Council of DEIK, said that bilateral relations should continue under all conditions. "Around 3,000 British businesspeople invested in Turkey. It shows that Turkey and the U.K. had strong relations," he noted. He added that the Brexit will not change these relations and the two countries' trade will continue.