FT: When Stephen Welton went into the City of London last week, the veteran financier felt like he was walking through a "ghost town".The chairman of the Business Growth Fund, one of the UK's largest investors in small businesses and start-ups, who has worked in the City for more than three decades said: "You could practically see the tumbleweeds."A week after Prime Minister Boris Johnson announced he would relax lockdown rules to allow workers to return to their offices, the City's largest employers show little sign of accelerating plans to get staff back at their desks.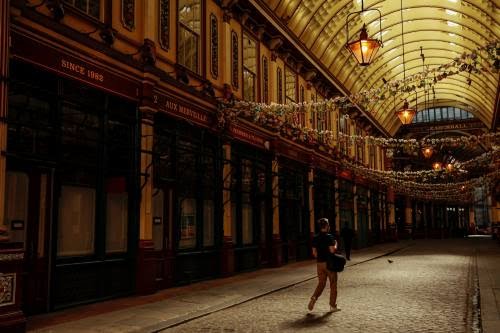 While the government guidance comes into effect this week, most executives are sticking to their policies of gradually restoring office numbers. Many companies will start bringing back a skeleton-staff in September or October, but others do not plan to return until 2021 at the earliest.
Coronavirus is threatening to transform permanently the traditional workplace and with it London's semi-autonomous financial centre, which traces its roots back to 1376. Many of the executives who spoke to the Financial Times said some staff would not return at all given the success of homeworking during the lockdown.Last week, state-owned NatWest — recently rebranded from the financial-crisis tainted RBS — said that 50,000 of its staff would stay working from home until next year. City institutions such as Standard Life Aberdeen have told the majority of employees to do the same.Andrew Horton, chief executive of insurer Beazley, told the FT the prime minister's statement last week had made no difference to his plans. "We're in no rush," he said.The Royal Exchange on July 17. The area would normally be heaving with traffic and pedestrians.
 
Beazley's London office, which has capacity for 700 people, is open and with social distancing measures can support 100. But it has had a maximum of 20 so far."We're still being cautious," said a person briefed on Credit Suisse's strategy for its 20-floor, 5,500 capacity office in Canary Wharf. "The limiters remain public transport, what happens with schools and flow through the building, like lifts.""We're likely to increase the number of people coming into the office in September, but at that stage I suspect it won't be by all that many. We're still low hundreds at the moment," the person added. The shift in guidance last week did not only reflect the government's desire to get people into offices again. Officials are acutely aware that high streets and city centres will struggle to recover as long as people stay home. A restart for office life is seen as the next crucial step in the recovery of the British economy.
But City pub and café owners — allowed to open since the start of July — said that their businesses are only turning over a fraction of pre-coronavirus earnings.Pret A Manger, the ubiquitous British sandwich outlet, said that sales in the City were about 85 per cent lower than typical for this time of year.One landlord of a pub near Bank, normally filled with finance workers that spill out on to the street most summer evenings, said he was taking in 15 per cent of what he earned in July last year, down to between £1,100 and £1,500 a night. The landlord is worried the owner is considering shutting it down altogether.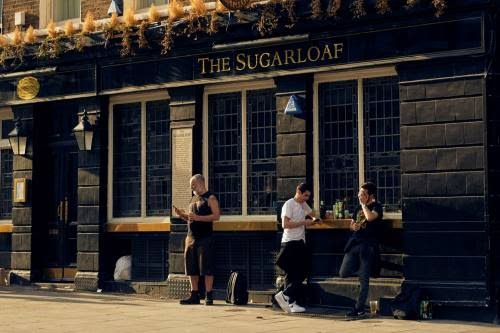 Like Beazley, other insurers are also planning to return only slowly. One broker in the City said it was "like a morgue".
"The majority of employees will remain working and serving our customers from home for the time being," said Aviva. Rival RSA said: "We won't be rushing a return."Lloyd's of London plans for a small number of staff to return to its Richard Rogers-designed "inside-out" head office during August, but the main underwriting room itself is not due to open until September.It is not just financial firms based in the City: Learning Technologies Group, a digital services provider based near Fleet Street, recently told staff that the office would not be open until 2021.The City is particularly affected by concerns over public transport. Workers in offices with car parks — normally out of town — were likely to return more quickly because of the safer transport options, said Graeme Pitkethly, chief financial officer at Unilever, which has no staff working at its London headquarters.But if a primary reason remains staff safety, employers also said that they had found working from home surprisingly successful, presaging a shake-up of how companies approach longer-term office needs. 
Tamzen Isacsson, chief executive of the Management Consultancies Association, said the vast majority of her members were working successfully from home — and many firms and their clients would probably continue to do so for the rest of the year.
"There is no great rush back to the office," she said. "It has proved very effective to work from home for efficiency and productivity and has also helped to reduce travel costs."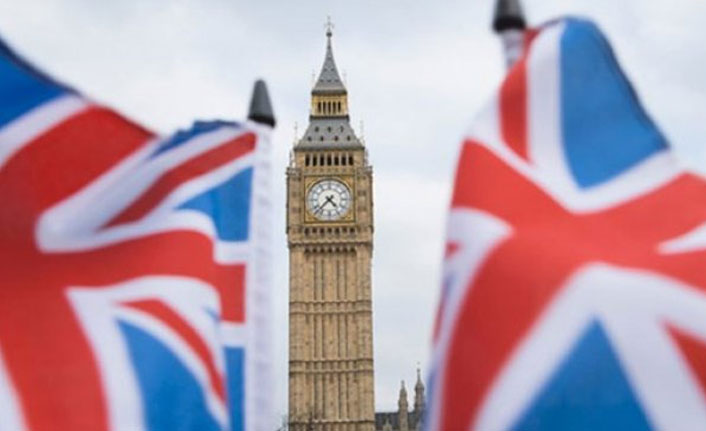 Nigel Terrington, chief executive of FTSE 250 lender Paragon, told staff they would not need to come back to the office until October at the earliest. "We're operating very effectively, productivity is good and in many areas it's up."He forecast a permanent change: "The rule of thumb we're using is 30 per cent will be in the office, 30 per cent at home, and 40 per cent toggling between the two."Unilever, likewise, sees "a hybrid future of work, where people might spend a couple of days in the office and two or three days at home or working remotely", according to chief executive Alan Jope.

But even as technology allows greater versatility, most City employers are adamant office life will remain central to their operations. Mr Johnson's relaxation of the guidance has encouraged some to bring back staff, with employers saying many workers were desperate for a return to normality after a chaotic few months.
David Mercer, chief executive of LMAX Group, the exchange operator, said after Mr Johnson's change to guidance: "We are relaxing our ban on public transport and gradually increasing the number of employees working from the office."