On the evening of Monday 10 July 2023, Chancellor Jeremy Hunt delivered a speech at Mansion House in the City of London which he framed as "looking further ahead", rather than just dealing with the immediate inflationary issues the country faces."I want to lay out our plans to enable our financial services sector to increase returns for pensioners, improve outcomes for investors and unlock capital for our growth businesses," Hunt said.These plans, or the so-called 'Mansion House reforms', promise to "boost returns and improve outcomes for pension fund holders while increasing funding liquidity for high-growth companies".Specifically, Hunt said his changes to the pension system could unlock up to £75 billion of corporate investment and boost the pension pots of retirees by 12%, equivalent to £1,000 a year.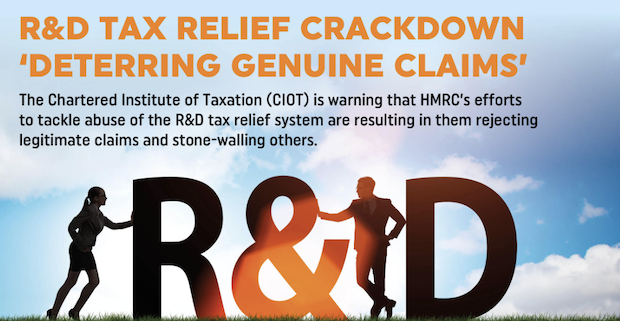 THE NEED FOR INVESTMENT
The UK economy is more than 15 years into a period of low economic growth, underpinned by stagnant growth in labour productivity.There are a range of contributing factors to the country's productivity problem, but "one area of broad agreement", as the Resolution Foundation puts it, is the country's low investment rate."The UK's low rates of business investment have persisted for many years. When combined with lacklustre investment in the public sector, the result has been a marked fall in the rate of growth of capital perperson or per employee," the think tank wrote.Business investment is lower in the UK than any other country in the G7, and 27th out of 30 OECD countries, ahead of only Poland, Luxembourg and Greece.Hunt seemed to recognise the problem at Mansion House. "Currently we have a perverse situation in which UK institutional investors are notinvesting as much in UK high-growth companies as their international counterparts," he said.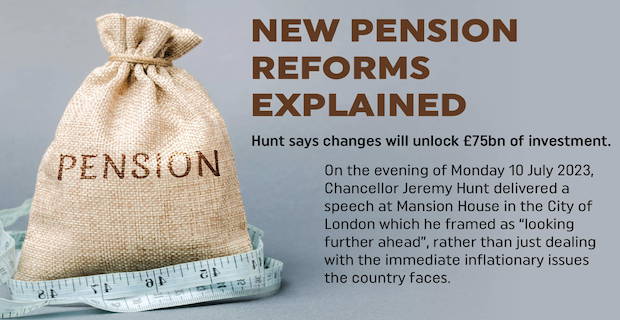 PENSION REFORMS

Hunt's announcements on pensions came with five reforms. Some consultations will be necessary to hammer them out, but all final decisions will be made ahead of the Autumn Statement later this year, Hunt said.The Mansion House Reforms will be guided by the Chancellor's three golden rules: to secure the best possible outcome for pension savers; to always prioritise a strong and diversified gilt market as the Government seeks to deliver an evolutionary, rather than revolutionary, change in the pensions market; and to strengthen the UK's position as a leading financial centre to create wealth and fund public services.First, CEOs of the largest defined contribution pension schemes, including Aviva, Nest and Aegon, have signed a 'Mansion House Compact' committing them to allocating at least 5% of their default funds to unlisted equities by 2030.The UK currently invests under 1% of funds in unlisted equity, compared to between 5% and 6% in Australia.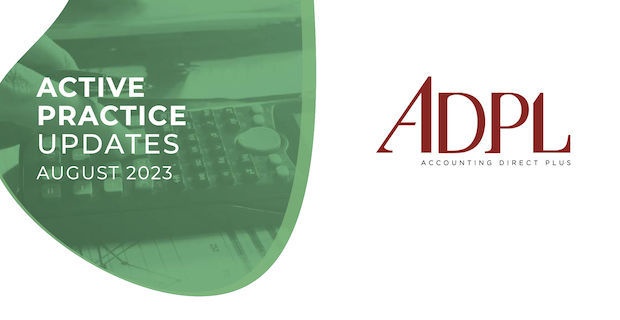 For more detailed information please contact below
ADPL LLP | www.accountingdirectplus.com/ | 020 8886 9222 | [email protected]