After regaining control of its property on D'Arblay Street, Soho, the Evkaf Administration of Cyprus (Evkaf) has fully restored the 5-storey building, which is now being leased to commercial organisations.  Evkaf's aim is to use rental income from the property to create new accessible spaces for UK-based Turkish Cypriot community groups involved in education, culture, and welfare.Having regained control of its D'Arblay Street property following years of neglect by those entrusted with its care, Evkaf undertook a massive restoration project of the building in 2019-2020. Along with essential repairs and improvements, Evkaf was also obliged to pay considerable debts accumulated by the former occupiers, with the total outlay costing approximately £400,000. The newly restored property now fully adheres to UK health and safety rules, and constitutes an attractive central London venue.  "We are delighted to see D'Arblay Street ready to serve the British Turkish Cypriot community again. Our plans were held up because of the pandemic, but we have now leased all but one floor of the building and the rental income, after costs, will be used to support the community across London and beyond," explained Professor İbrahim Benter, the Evkaf Director General."Evkaf rules, which date back to 1571, mean property in our ownership cannot be sold or transferred. The needs and location of the British Turkish Cypriot community, however, have changed over time. Today, Turkish Cypriots primarily live in the suburbs of north, east and southeast London and are after affordable local spaces for their activities," continued Prof. Benter."Income from letting D'Arblay Street will be used to initially rent and, hopefully, later purchase properties to allow younger generations of British Turkish Cypriots to learn about their cultural values, traditions, and language, while also supporting the needs of the wider community, such as parents and the elderly. This support will alleviate a heavy financial burden on the community, which is currently paying costly rents for the use of such spaces," he added.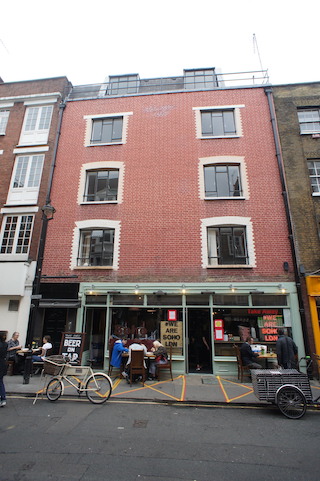 The purchase of the property in Soho, central London, in 1951 was carried out with contributions by the Turkish Cypriot diaspora and financial assistance from the Menderes government in Turkey, with freehold ownership in the name of Evkaf. Evkaf in turn permitted use and management on its behalf by Kıbrıs Türk Cemiyeti (Cyprus Turkish Association). The building quickly became the hub for London's rapidly growing Turkish Cypriot community, hosting cultural events and activities, and political meetings. Visitors could tuck into hot Turkish Cypriot meals at its cafeteria, and the venue became a vital information point for new arrivals from Cyprus on everything from accommodation to jobs.
The D'Arblay Street building also holds huge significance in Turkish Cypriot political history. It served as the unofficial embassy for Turkish Cypriots when the troubles broke out in Cyprus in December 1963, with Ahmet Gazioğlu appointed as the first UK Representative (1964-66). It was the place where Turkish Cypriot leader Rauf Denktaş would work from when visiting the British capital, and where young voluntary activists would disseminate details about missing Turkish Cypriots, prepare newsletters, and co-ordinate their aid and political campaigns to assist the tens of thousands of displaced Turkish Cypriots as a result of the Cyprus conflict.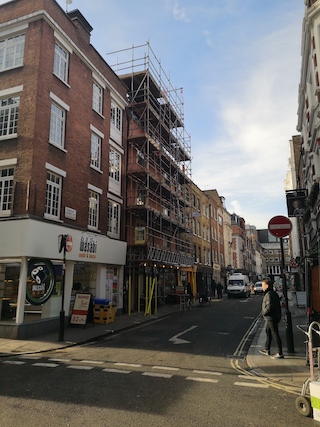 D'Arblay Street
The full address for the Evkaf building in London is: 34-35 D'Arblay Street, Soho, London W1F 8EZ.
About Evkaf, www.evkaf.net 
Now in its 451st  year, Evkaf continues to uphold the important Turkish and Muslim tradition of charity and kindness. Headquartered in the TRNC's capital city of Nicosia, the organisation administers over 2,200 trusts and uses the income to serve the diverse communities of Cyprus with charitable deeds in education, healthcare, as well as aiding the poor, protecting the environment, supporting animal welfare, and maintaining religious sites and burial grounds for people of all creeds.